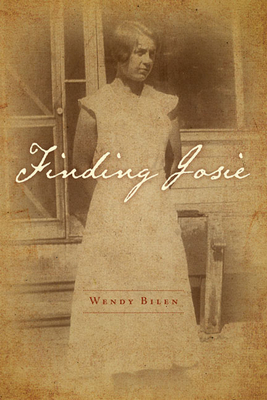 Finding Josie (Hardcover)
Wisconsin Historical Society Press, 9780870203916, 288pp.
Publication Date: June 12, 2008
* Individual store prices may vary.
Description
With a focus squarely on the Midwest, Wendy Bilen pieces together the history of her grandmother, Josie Broadhead, born in 1911 and raised on the North Dakota prairie. Josie married a Wisconsin farmer and moved to a large dairy farm outside La Crosse; along the way she began taking in people in need of a home: ". . . beggars and drunks and children of drunks, mentally ill children and children with mentally ill parents. Brothers and cousins and sisters and in-laws and strangers."
By taking on these challenges that no one else wanted, Josie left an almost mythical legacy. Years after Josie's death, Bilen embarks on a journey to unearth Josie's story and quickly realizes that the search is about her, too. As she discovers her grandmother's complicated nature ("a woman proud and humble, loving and unaffectionate, strict and visionary, joyful and troubled, a woman held together by contradictions like an arch and its capstone"), she learns much about herself and her own choices. And as she breathes life into Josie and her family, friends, and neighbors, the author evokes a powerful sense of place of small towns and farms, of prairie, of Josie's home, all of which feel both fresh and satisfyingly familiar.
Much more than mere memoir or family history, this dual story about Bilen's journey illuminates the surprising ways our lives intersect with our ancestors'. An extraordinary story about a seemingly ordinary woman, Finding Josie will inspire readers to explore their own family history in their own way.
About the Author
Wendy Bilen has studied creative nonfiction writing at Northwestern and at George Mason University, where she earned an MFA. She has written for various publications and venues, including "The Washington Post," "The Country Today," and North Dakota Public Radio. She teaches English at Trinity University in Washington, D.C.
Praise For Finding Josie…
2008 Midwest Connections Pick from the Midwest Booksellers Association
2009 Winner in Memoir from the Next Generation Indie Book Awards
2009 Winner in Memoir from the Midwest Independent Publishers Association Midwest Book Awards
2009 Finalist in the Memoir Category from National Indie Excellence Awards
2009 Finalist in the Autobiography/Memoir Category from USA National Best Book Awards
"Fusing memoir and research, Wendy Bilen goes back into the past and brings back news about her family that enlivens the present. That's my definition of history." (Alan Cheuse, novelist and critic)
"'Finding Josie' by Wendy Bilen is a thoughtfully written and thought provoking book. It is both a biography of the author's grandmother, Josie Broadhead, and a journey with the author as she discovers much about herself while finding Josie and sharing her life. A truly Midwestern story, the power of place and family are explored by an honest and gifted author. Josie and Wendy's intertwined stories make a lovely read I found both challenging and comforting." (Jane Funni, Book Vault Bookshop, Oskaloosa, Iowa)
or
Not Currently Available for Direct Purchase