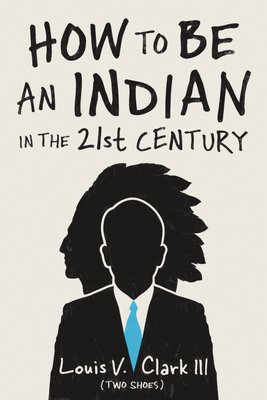 How to Be an Indian in the 21st Century (Paperback)
Wisconsin Historical Society Press, 9780870208157, 120pp.
Publication Date: February 1, 2017
* Individual store prices may vary.
Description
In deceptively simple prose and verse, Louis V. "Two Shoes" Clark III shares his life story, from childhood on the Rez, through school and into the working world, and ultimately as an elder, grandfather, and published poet. How to Be an Indian in the 21st Century explores Clark's deeply personal and profound take on a wide range of subjects, from schoolyard bullying to workplace racism to falling in love. Warm, plainspoken, and wryly funny, Clark's is a unique voice talking frankly about a culture's struggle to maintain its heritage. His poetic storytelling style matches the rhythm of the life he recounts, what he calls "the heartbeat of my nation."
About the Author
Born and raised on the Oneida Reservation in northeastern Wisconsin, Louis V. Clark III turned to poetry to continue the oral tradition of his people, the People of the Standing Stone. A member of the Iroquois Confederacy, his family is of the Bear clan. His first chapbook, titled Two Shoes, was published in the spring of 2011 by the Sequoyah National Research Center at the University of Arkansas. He received a Fellowship Award for his work from the Oneida Nation Arts Program and the Wisconsin Arts Board. He and his wife live in Omro, where their home is filled with love from six children and the anticipation of a ninth grandchild.