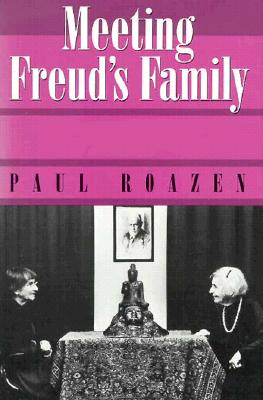 Meeting Freud's Family (Hardcover)
University of Massachusetts Press, 9780870238734, 220pp.
Publication Date: December 31, 1993
* Individual store prices may vary.
or
Not Currently Available for Direct Purchase
Description
To anyone interested in the history of Freudian psychoanalysis, the work of Paul Roazen is well known. Over the past twenty years he has written and edited numerous books in the field, including major biographies of Erik Erikson and Helene Deutsch. In this new book Roazen reaches back to the beginning of his career in the 1960s, when he interviewed more than seventy people who had known Sigmund Freud personally, among them nearly a dozen members of Freud's family. These included three of Freud's children - Oliver, Mathilda, and Anna - and several in-laws, nieces, nephews, and grandchildren. Roazen also met with many members of Freud's "other" family - the men and women who became part of the psychoanalytic movement and regarded Freud as their mentor and patriarch. The detailed notes Roazen took during these interviews provide the basis for this book, which offers fresh insights and information about Freud and Freudianism. Roazen recounts, for example, the story of his discovery that Anna Freud had been psychoanalyzed by her father, and he explores the strained relations between Freud and his various natural and intellectual progeny. Part personal reminiscence, part historical analysis, Meeting Freud's Family examines the points of intersection in Freud's life and thought. In so doing, it enriches our understanding and demystifies the legacy of one of the most influential figures of the modern age.

Advertisement