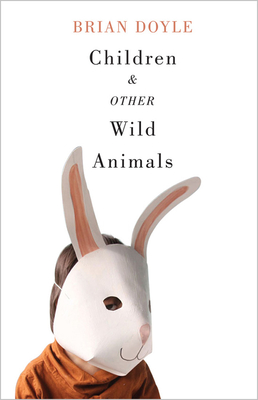 Children and Other Wild Animals
Notes on badgers, otters, sons, hawks, daughters, dogs, bears, air, bobcats, fishers, mascots, Charles Darwin, newts, sturgeon, roasting squirrels, parrots, elk, foxes, tigers and various other zoological matters
Paperback

* Individual store prices may vary.
Praise For Children and Other Wild Animals: Notes on badgers, otters, sons, hawks, daughters, dogs, bears, air, bobcats, fishers, mascots, Charles Darwin, newts, sturgeon, roasting squirrels, parrots, elk, foxes, tigers and various other zoological matters…
"Brian Doyle remains stubbornly a writer's writer…a Townes Van Zandt of essayists, known by those in the know. For those of us in the know, the appearance of a new Brian Doyle essay is a mini-event, the first name you turn to in the table of contents, the first click on a literary web site...."
—The Iowa Review
"When Brian Doyle blurs the line between prose and poetry, he honors both, and when he blurs the line between children and animals, he honors both as well. In his universe, language is too wild to be confined to a single genre, just as living things (human and otherwise) are too wild to be confined to separate niches. Doyle makes us feel the aliveness of all of the above—words, newts, hummingbirds, infants, teenagers—in essays as fervent as prayers."   —Anne Fadiman, author of The Spirit Catches You and You Fall Down
Oregon State University Press, 9780870717543, 176pp.
Publication Date: October 1, 2014
About the Author
Brian Doyle is the author of many books, including the novels Mink River and The Plover; The Grail, his account of a year in a pinot noir vineyard in Oregon; and The Wet Engine, a memoir about his infant son's heart surgery and the young doctor who saved his life. He edits Portland Magazine at the University of Portland.