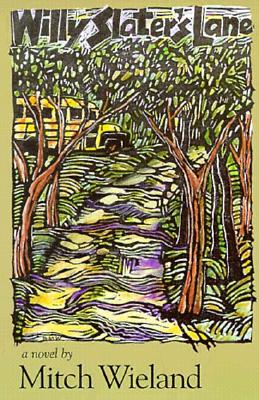 Willy Slater's Lane
Paperback

* Individual store prices may vary.
Description
The eccentric middle-aged Kern brothers have lived out their lives on an isolated backroad in rural Ohio, an area being surrounded by a strip-mining operation. The elder brother Harlan's mistrust of the outside world has led them to sell most of their inherited farmland and live like hermits.
Most of the novel concerns the bizarre sloth of the brothers' routinethey haven't worked since their parents died of food poisoning years before; when the living room of their house collapses into a sinkhole, they move into the kitchen; when the whole house falls into the pit, they move into a derelict school bus in the front yard.
The focus of the narrative is on the essential difference in character between the brothers. With his venom, Harlan has driven away his long-suffering yet irascible mail-order bride. The younger brother, Erban, who had tried to intervene when Harlan refused to help his wife as she lay seriously ill, nonetheless remains loyal to his sibling in spite of many abuses, and comes to seem in his sweet-natured simplicity a kind of back-country saint.
Elegantly written and contemplative, Wieland's debut novel tells the story of someone who makes a considerable success of his life, albeit in a very peculiar fashion.
Southern Methodist University Press, 9780870744099, 176pp.
Publication Date: October 1, 1996
or
Not Currently Available for Direct Purchase