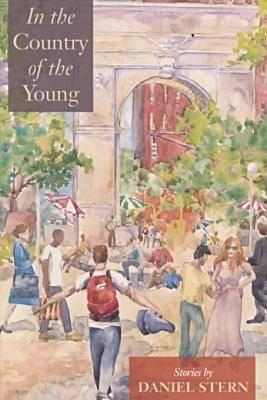 In the Country of the Young: Stories (Hardcover)
Stories
Southern Methodist University Press, 9780870744570, 192pp.
Publication Date: November 1, 2000
* Individual store prices may vary.
or
Not Currently Available for Direct Purchase
Description
In this, his fourth short fiction collection, Daniel Stern explores his broadest canvas to date. These ten humorous and touching stories deal with love, money and power, the nature of artistic inspiration, and the joys and passions of youth. In addition to their compelling surface narratives, these works are freighted with persuasive knowledge of and insights into visual art, music, and philosophy, adding depth and texture to the funny and tender stories of questing and strained relationships.
The two longest pieces, "Lunch with Gottlieb" and "In the Country of the Young," hilarious and yet sensitive coming-of-age stories, bookend the collection. In both stories a young man--all hope and inexperience--finds that glittering sense of self and promise the young (and perhaps the old as well) find in New York City. In "Lunch with Gottlieb," the fresh-faced Gordon Graff, with his newly minted English degree, has come to seek his fortunes in the maw of Gotham's advertising jungle. In the title story, Billy Gold, an angst-ridden seventeen-year-old Lower East Side resident whose family's musical aspirations impel him to a viola audition at the august Curtis Institute, is initiated into the magical mysteries of sex with a beauteous, frustrated writer, twenty-three-year-old Kitty James.
In between the first and last story are eight others, all deft portraits of the universal need for love and human companionship. In "Foxx Hunting," Schellinger, a middle-aged widower, in his loneliness falls in love with a porn actress's smile and sets out to find her, with surprising results. In "Time Will Tell," an engaged pair has to come to grips with an obsession over timepieces that threatens their relationship.
Stern offers a parade of men and women--young, middle-aged, and older--finding and losing their way in places as disparate as upstate New York, Paris, and Los Angeles. This collection demonstrates once again, as critic Frank Kermode says, that Daniel Stern is "among the finest of modern American story writers.
Advertisement