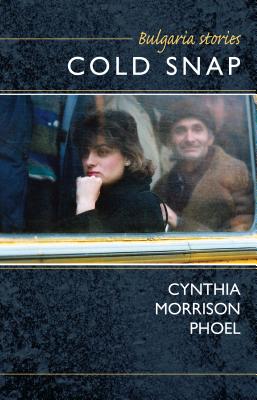 Cold Snap
Bulgaria Stories
Hardcover

* Individual store prices may vary.
Description
As in Sherwood Anderson's Winesburg, Ohio, place is at the center of Cynthia Morrison Phoel's debut collection of linked stories. Quirky, remote, and agonizingly intimate, the ragged village of Old Mountain is home to a cast of Bulgarian townsfolk who do daily battle with the heat or the bitter cold, with soul-crushing poverty, with petty disagreements among themselves—all the while attempting to adapt to changing times and keep up with their neighbors. Money is tight in this valley of run-down Communist blocks and crumbling plaster houses, but community is tighter.

When a largely unemployed father in "A Good Boy" trades his much-needed summer earnings for a hulking satellite dish, everyone knows about it. The same way everyone knows about the shop lady who rests her finger on the scale to drive up the price of cheese in "Galia." In "Satisfactory Proof," a budding mathematician completes a prestigious master's degree in number theory but fails to recognize the patterns of care and compassion everywhere around him. And in the concluding novella, "Cold Snap," as the town endures freezing temperatures and waits for the central heat to be turned on, the characters we have already met make a satisfying encore appearance—as the brittle cold pushes them to the edge of reason.

"Phoel transports us to a country where jobs are scarce and men are more in love with their satellite dishes than their wives. Old Mountain is not an easy place to live, but these stories, with their surprising leaps of empathy, make it a pleasure to visit."—Margot Livesey, author of The House on Fortune Street
"I admire Cynthia Phoel's use of original material, and the skill with which she makes an unfamiliar world real."—Alison Lurie, author of Truth and Consequences
Praise For Cold Snap: Bulgaria Stories…
"I am greatly impressed with Cold Snap, a look at Bulgarian Life--family life, school life, frustration, even passion and desire. Cynthia Phoel writes from inside this culture, convincingly and with real insight."--Paul Theroux, author of The Great Railway Bazaar
"Phoel's first collection of stories and a novella incisively dramatizes the interlocked lives of the beleaguered denizens of a Bulgarian town. Phoel spent time in Bulgaria as a Peace Corps volunteer, but one gets no sense of an outsider looking in. Instead, she fully inhabits the minds of her jittery characters as they grapple with various forms of family pressure, poverty, and the maddening cold. Young Dobrin's brow is becoming permanently furrowed as he worries about his overworked mother and cavalier father, as a giant satellite dish funnels a nonstop stream of soccer and porn into their humble and frigid apartment. Galia has been utterly passive, but now that she's pregnant, mutinous thoughts are brewing. Mathematician Plamen is plagued by self-loathing. In charge of central heating, Nasko is besieged. With the fierce cold serving as a metaphor for the deep social freeze of this long tyrannized land, Phoel is as confident as the great Russian writer Gogol in her acid humor and insightful portrayals of people who "could endure anything," making for an unusually commanding and affecting debut."— 
Booklist
-Donna Seaman
Southern Methodist University Press, 9780870745614, 223pp.
Publication Date: May 17, 2010
or
Not Currently Available for Direct Purchase