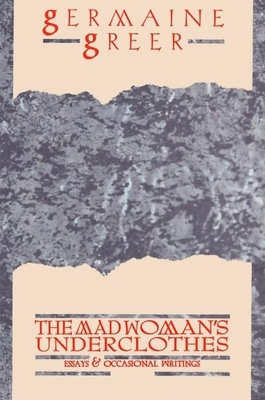 The Madwoman's Underclothes
Essays and Occasional Writings
Paperback

* Individual store prices may vary.
Description
Always strong and fearless, Germaine Greer strikes right at the heart of the matter--be it John F. Kennedy and vaginal deodorants, rape and artificial insemination, cosmetic surgery, the death of Jimi Hendrix, or the famine in Ethiopia. This collection represents a mosaic of essays, long and short, some of which are appearing for the first time in print and all of which chafe the conventional and are bristling with argument. From the youthful liveliness of her sixties pieces, which "got up everybody's nose," to the depth and complexity of her later work, The Madwoman's Underclothes is a reflection both of an era and of the changing ideas and styles of Germaine Greer: "The essays on Brazil, Cuba, and Ethiopia represent my coming of age. Something like a coherent system of values is beginning to emerge after my years of wandering, although I have certainly not arrived at a set of articles of faith, and never will, I hope." Greer's opinions on social, political, and sexual trends and mores are tendered in her unique fashion--outspoken, with rapier wit and no tolerance for narrow-mindedness. But as explosive, angry, and often funny as these essays are, they also reveal tenderness and sadness and that emotion that underlies all of Greer's work--passionate commitment.
Atlantic Monthly Press, 9780871133083, 336pp.
Publication Date: January 10, 1994