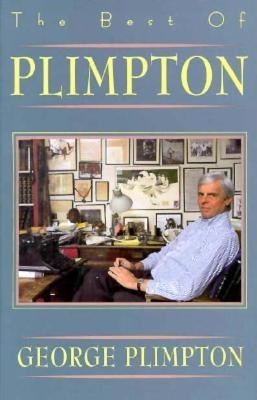 The Best of Plimpton (Paperback)
Atlantic Monthly Press, 9780871135032, 8pp.
Publication Date: January 19, 1994
* Individual store prices may vary.
Description
Collects the work of the distinguished editor, essayist, sportswriter, and adventurer from over his thirty-five-year career, featuring profiles, essays, articles, and other classics, such as The Amazing story of Sidd Finch.
Praise For The Best of Plimpton…
"Plimpton, the professional amateur, the dashing public hero, is first and best a writer." The New Yorker

"The Best of Plimpton shows the author to be a quietly adroit stylist with the lightest touch since E.B. White." Newsweek

"The Best of Plimpton shows how much fun life can be." The Boston Globe

"This is a terrific book ... pure crystal...unblemished perfection." The Los Angeles Times

"Beautifully observed and incredibly conceived [George Plimpton's writing] is the dark side of the moon of Walter Mitty." Ernest Hemingway

"[Plimpton] is a craftsman par excellence, a writer at work. The nature of his work has been a lifelong probe into how to have a good time. This volume is a delightful summation of a seriously eclectic career." St. Louis Post-Dispatch

"These 35 profiles, essays, articles and speeches remind us that Plimpton has earned his place at the front tables in New York's best-known watering holes.... Throughout, Plimpton's writing is witty, elegant and enormously entertaining." Playboy

"George Plimpton has a wonderful flair for comic descriptive writing. He has the patience to listen carefully to what others tell him; the imagination to visualize and ask interesting questions; and the persistence to cross-reference the best stories he is told, no matter how much time or travel may be involved. Best of all, he never patronizes, and thus has the power to draw intelligence from a stone." Christopher Lehmann-Haupt

"Plimpton's writing is so fascinating, not only for sports fans but for students of human behavior as well.... Sincerely inquisitive, a receptive listener, and a fluid funny writer." People

"George Plimpton shines in simile--his great device also in characterization, and [he has[ an ear for vernacular..." Marianne Moore

"Plimpton has endless curiosity, unshakeable enthusiasm and nerve, and a deep respect for the world he enters." The New York Times