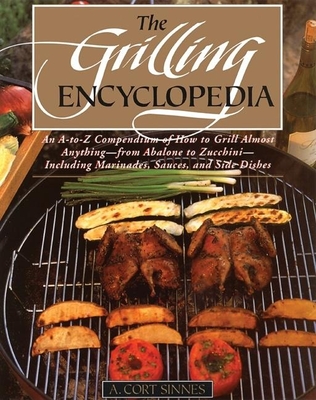 Grilling Encyclopedia
An A-To-Z Compendium of How to Grill Almost Anything
Paperback

* Individual store prices may vary.
Description
A practical, step-by-step guide to grilling over 250 different kinds of food--from vegetables, wild game, and all varieties of fish and fowl to the old standards: steaks, roasts, sausages (over 50 varieties), and hamburgers--with information on:
--Selecting the best food to grill and preparing it
-The number of coals to use and the optimum fire temperature
-Using direct and indirect heat
-How to tell when the food is done
-Suitable marinades, sauces, side dishes, and beverages A practical manual, intended for the home cook using the most readily available equipment, supplies, and ingredients, The Grilling Encyclopedia is a book that anyone can pick up, follow, and use to successfully prepare a fresh, tasty grilled meal.
Atlantic Monthly Press, 9780871135636, 352pp.
Publication Date: February 4, 1994