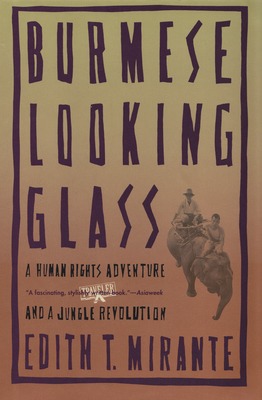 Burmese Looking Glass (Paperback)
A Human Rights Adventure and a Jungle Revolution
Atlantic Monthly Press, 9780871135704, 352pp.
Publication Date: April 8, 1994
* Individual store prices may vary.
Description
As captivating as the most thrilling novel, Burmese Looking Glass tells the story of tribal peoples who, though ravaged by malaria and weakened by poverty, are unforgettably brave. Author Edith Mirante first crossed illegally from Thailand into Burma in 1983. There she discovered the hidden conflict that has despoiled the country since the close of World War II. She met commandos and refugees and learned firsthand the machinations of Golden Triangle narcotics trafficking. Mirante was the first Westerner to march with the rebels from the fabled Three Pagodas Pass to the Andaman Sea; she taught karate to women soldiers, was ritually tattooed by a Shan spirit doctor," has lobbied successfully against U.S. government donation of Agent Orange chemicals to the dictatorship, and was deported from Thailand in 1988.