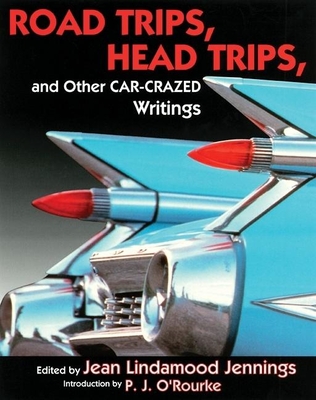 Road Trips. Head Trips, and Other Car-Crazed Writings
Paperback

* Individual store prices may vary.
Description
Road Trips, Head Trips and Other Car-Crazed Writings is a delightful, eclectic look at all things automotive. Including fiction, journalism, and poetry, it offers such classic voices as Ernest Hemingway during his newspaper days, John Steinbeck and his search for America (accompanied by his French poodle, Charley), Bob Ottum's hysterical report on a trip to France with NASCAR champion Cale Yarborough (Le Mans hasn't been the same since Ol' Cale's Camaro), and the wonderfully witty S. J. Perelman, whose letters to the neighbors tell of a disastrous cross-country voyage by car to California. Whether fact or fiction, playful or contemplative, the selections in Road Trips, Head Trips, and Other Car-Crazed Writings comprise a riotous anthology that fully explores our love affair with the automobile. As these essays, poems and stories attest, the automobile is more to us than just a transportation device. Steinbeck, Hemingway and Kerouac, along with thirty others write passionately of the road, documenting the special bond we have with our vehicles and celebrating the places, people and things we meet. -- Ann Arbor News.
Atlantic Monthly Press, 9780871137227, 272pp.
Publication Date: July 29, 1998