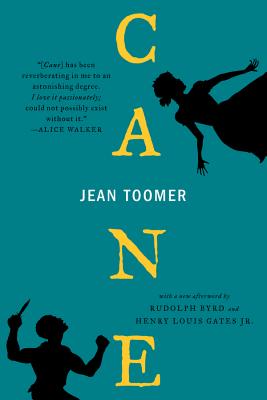 Cane
Paperback

* Individual store prices may vary.
Other Editions of This Title:
Digital Audiobook (6/24/2019)
Paperback (1/1/1923)
Paperback (4/24/2020)
Paperback (6/8/2021)
Paperback (6/17/2019)
Paperback (4/1/2021)
Hardcover (1/1/1923)
Hardcover (1/11/2019)
Paperback (9/13/2019)
Paperback (1/8/2019)
Paperback (1/16/2019)
Compact Disc (6/25/2019)
Paperback (12/17/1987)
Hardcover (6/28/1994)
MP3 CD (6/25/2019)
Compact Disc (1/8/2013)
Description
"A breakthrough in prose and poetical writing. . . . This book should be on all readers' and writers' desks and in their minds."—Maya Angelou
First published in 1923, Jean Toomer's
Cane
is an innovative literary work—part drama, part poetry, part fiction—powerfully evoking black life in the South. Rich in imagery, Toomer's impressionistic, sometimes surrealistic sketches of Southern rural and urban life are permeated by visions of smoke, sugarcane, dusk, and fire; the northern world is pictured as a harsher reality of asphalt streets. This iconic work of American literature is published with a new afterword by Rudolph Byrd of Emory University and Henry Louis Gates Jr. of Harvard University, who provide groundbreaking biographical information on Toomer, place his writing within the context of American modernism and the Harlem Renaissance, and examine his shifting claims about his own race and his pioneering critique of race as a scientific or biological concept.
Liveright, 9780871402103, 256pp.
Publication Date: June 13, 2011
About the Author
Jean Toomer (1894–1967) was born in Washington, D.C., the son of educated blacks of Creole stock. Literature was his first love and he regularly contributed avant garde poetry and short stories to such magazines as Dial, Broom, Secession, Double Dealer, and Little Review. After a literary apprenticeship in New York, Toomer taught school in rural Georgia. His experiences there led to the writing of Cane.

Rudolph P. Byrd (Ph.D. Yale University) is the Goodrich C. White Professor of American Studies in the Graduate Institute of the Liberal Arts and the Department of African American Studies and the founding director of the James Weldon Johnson Institute for Advanced Interdisciplinary Studies at Emory University. He is the author and editor of ten books, including Jean Toomer's Years with Gurdjieff; Essentials by Jean Toomer with Charles Johnson; Charles Johnson's Novels: Writing the American Palimpsest; The Essential Writings of James Weldon Johnson; and with Alice Walker The World Has Changed: Conversations with Alice Walker. Among Professor Byrd's awards and fellowships are an Andrew W. Mellon Fellowship at Harvard University; Visiting Scholar at the Bellagio Study and Conference Center; and the Thomas Jefferson Award from Emory University. He is a founding officer of the Alice Walker Literary Society.

Henry Louis Gates, Jr. (Ph.D.Cambridge), is Alphonse Fletcher University Professor and Director of the W. E. B. Du Bois Institute for African and American Research, Harvard University. He is the author of Life Upon These Shores: Looking at African American History, 1513–2008; Black in Latin America; Tradition and the Black Atlantic: Critical Theory in the African Diaspora; Faces of America; Figures in Black: Words, Signs, and the Racial Self; The Signifying Monkey: A Theory of Afro-American Criticism; Loose Canons: Notes on the Culture Wars; Colored People: A Memoir; The Future of Race with Cornel West; Wonders of the African World; Thirteen Ways of Looking at a Black Man; and The Trials of Phillis Wheatley. His is also the writer, producer, and narrator of PBS documentaries Finding Your Roots; Black in Latin America; Faces of America; African American Lives 1 and 2; Looking for Lincoln; America Beyond the Color Line; and Wonders of the African World. He is the editor of African American National Biography with Evelyn Brooks Higginbotham, and The Dictionary of African Biography with Anthony Appiah; Encyclopedia Africana with Anthony Appiah; and The Bondwoman's Narrative by Hannah Crafts, as well as editor-in-chief of TheRoot.com.