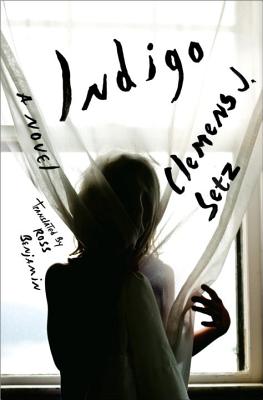 Indigo (Hardcover)
Liveright Publishing Corporation, 9780871402684, 386pp.
Publication Date: November 3, 2014
* Individual store prices may vary.
Description
In the Austrian state of Styria lies the Helianau Institute, a boarding school for children born with a mysterious condition known as Indigo syndrome. Anyone who comes near them immediately suffers from nausea and vertigo. Clemens Setz a fictionalized doppelganger of the author is a young math teacher who loses his job at the school after attempting to investigate the mysterious relocations of several children. Fourteen years later, Robert, a former student, discovers a newspaper article about Setz's acquittal for the murder of an animal abuser. Could there be a connection between this story, which continues to haunt Robert, and the puzzling events of the past? DeLillo-esque in its exploration of alienation and anxiety, Indigo weaves together bizarre historical anecdotes, such as Edison's electrocution of an elephant, with pop cultural marginalia and pseudoscience to create a literary work that makes its own laws . . . rich in dialogue and variety, amusing and anecdotal, but also brutal and unfathomable (Der Spiegel).
or
Not Currently Available for Direct Purchase