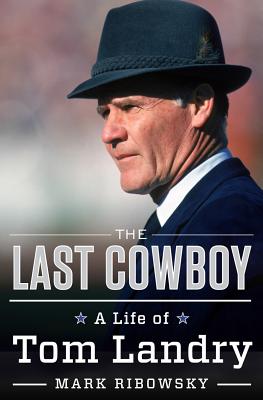 The Last Cowboy (Hardcover)
A Life of Tom Landry
Liveright Publishing Corporation, 9780871403339, 684pp.
Publication Date: November 4, 2013
Other Editions of This Title:
Digital Audiobook (10/9/2014)
Paperback (9/2/2014)
* Individual store prices may vary.
Description
While his coaching years are set against the backdrop of a nation roiling with racial and political turmoil--and the anything-goes partying constantly threatening the all-American mystique--The Last Cowboy begins amid the dusty roads of Mission, Texas, where Tom Landry's childhood played out like a homespun American fable. It then takes us to the war-torn skies over western Europe, where the straight-A student and high school football star piloted a B-17 through thirty harrowing, at times near-fatal, missions. And finally back to a booming Texas, where he continued his faithful march toward gridiron immortality.
In between, however, we learn that Landry was an infinitely more complex figure than his legions of fans and critics could have ever imagined. Indeed, for all his restrained emotions and old-world courtliness, he was a man of great reach and curiosity: an art and wine connoisseur, a world traveler, a collector of first-edition old-West literature. Drawing from dozens of exclusive interviews, Ribowsky reveals that Landry was anything but "cold," and it was actually his depth as a human that positioned him to become an avatar of change, first as the civil rights movement spilled onto the field and, later, as the game of football transformed into something unrecognizable to those who had come before him.
But Landry's virtues notwithstanding, he was hardly perfect and nor were his players. From the unending quarterback controversies between Roger Staubach and Craig Morton to the locker room battles with Duane Thomas and Thomas "Hollywood" Henderson to the heartbreaking loses suffered at the hands of Landry's only true rival, Vince Lombardi, The Last Cowboy becomes a fascinating portrait of a fiercely Christian man desperately trying to stay the course in a city whose flamboyance mirrored that of the team he built.
The result is a definitive biography that will frame its subject within a larger American panorama while also reintroducing us to a legend whose impact on the NFL, and the sport itself, is nothing short of immeasurable.
or
Not Currently Available for Direct Purchase