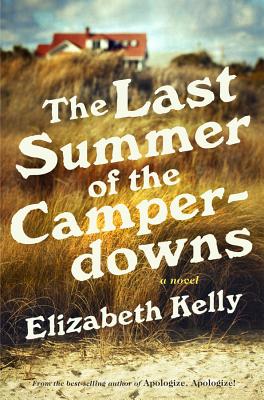 The Last Summer of the Camperdowns (Hardcover)
A Novel
Liveright, 9780871403407, 400pp.
Publication Date: June 3, 2013
Other Editions of This Title:
Digital Audiobook (6/2/2013)
Paperback (4/7/2014)
Pre-Recorded Audio Player (9/1/2013)
MP3 CD (6/3/2013)
Compact Disc (6/3/2013)
Compact Disc (6/3/2013)
Hardcover, Large Print (10/30/2013)
* Individual store prices may vary.
June 2013 Indie Next List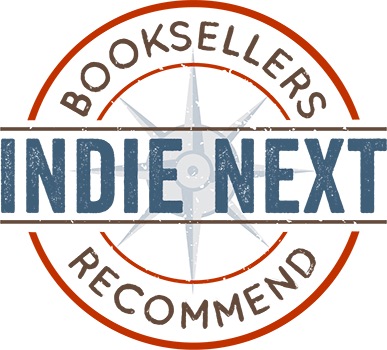 "Twelve-year-old Riddle's world starts to crumble when she witnesses a terrible crime but doesn't report it. Set on Cape Cod in the rarified circles of old-money political dynasties, this story's characters are larger than life, brilliant, infuriating, and compelling. They have constituencies and causes, servants in their seaside mansions, famous artwork on their walls, and horse habits, yet they struggle with the shame of overstretched finances, an infamous love triangle, and buried secrets. The Last Summer of the Camperdowns is the perfect summer page-turner."
— Sara Hinckley, Hudson Booksellers, Marietta, GA
View the List
Description
Cosmopolitan's one of "The 22 Best Books of the Year For Women, by Women"

Washington Post Notable Fiction of 2013



Set on Cape Cod during one tumultuous summer, Elizabeth Kelly's gothic family story will delight readers of The Family Fang and The Giant's House.
The Last Summer of the Camperdowns
, from the best-selling author of
Apologize, Apologize!
, introduces Riddle James Camperdown, the twelve-year-old daughter of the idealistic Camp and his manicured, razor-sharp wife, Greer. It's 1972, and Riddle's father is running for office from the family compound in Wellfleet, Massachusetts. Between Camp's desire to toughen her up and Greer's demand for glamour, Riddle has her hands full juggling her eccentric parents. When she accidentally witnesses a crime close to home, her confusion and fear keep her silent. As the summer unfolds, the consequences of her silence multiply. Another mysterious and powerful family, the Devlins, slowly emerges as the keepers of astonishing secrets that could shatter the Camperdowns. As an old love triangle, bitter war wounds, and the struggle for status spiral out of control, Riddle can only watch, hoping for the courage to reveal the truth.
The Last Summer of the Camperdowns
is poised to become the summer's uproarious and dramatic must-read.
About the Author
Elizabeth Kelly is the best-selling author of The Last Summer of the Camperdowns (finalist for the New England Society Book Award) and Apologize, Apologize!. She lives in Merrickville, Ontario, with her husband, five dogs, and three cats.
Praise For The Last Summer of the Camperdowns: A Novel…
Kelly's novel is a coming-of-age meets a whodunit… A laugh-out-loud funny page turner.
— Ayana Mathis

The plot unfolds like the Cape Cod season itself… beginning lazily, languidly, before heating up and morphing into a fast-paced thriller.
— Abbe Wright

Kelly's second novel is a witty, suspenseful tale of murder, marital conflict and agonizing secrets…The exuberant story is transporting and delicious, a worthy summer read.
— Robin Micheli

A wonderful novel is like an orchid: smooth, creamy, full of unexpected crevasses. The more you look at it, the more surprising it is. The Last Summer of the Camperdowns, by Canadian writer Elizabeth Kelly, is like that, giving us characters you've never seen before, worlds we never knew, crimes we never thought of. Of course, some of us raise horses for the fun of it and run for Congress and may be bona fide movie stars, but not too many, and as purely escapist literature, The Last Summer works beautifully… Really terrific fiction.

— Carolyn See

Riveting… Riddle perfectly narrates the events of one crazy, harrowing summer against the tumultuous backdrop of the 1970s. Written with cutting wit and intensity; it doesn't get any better than this.

Kelly's new novel is just as scathingly witty as her best-selling debut but better plotted and even more emotionally harrowing… Kelly skillfully builds almost unbearable tension, slipping in plenty of dark laughs en route to a wrenching climax that leaves in its wake some painfully unresolved questions—just like life. More fine work from a writer with a rare gift for blending wit and rue.

There was no putting down this book. Elizabeth Kelly's riveting The Last Summer of the Camperdowns left me breathless.

— Marcy Dermansky, author of Bad Marie

The best-selling author of Apologize! Apologize! (2009) returns with another witty take on a dysfunctional family… Kelly is a very entertaining writer with a digressive style and a way with metaphor …readers will find much to like in this colorful story peopled with larger-than-life personalities.


Kelly's raucous, deliciously creepy novel about the dysfunction of the über wealthy begins in 1972 as the hoity-toity Camperdown clan prepare for another summer of horseback riding, fox hunting, and hors d'oeuvres in their cushy Cape Cod enclave... Kelly (Apologize, Apologize!) builds suspense by withholding the perpetrator's motivations and the characters' knowledge of who did it until the end.


These vibrant personalities jump off the page individually, and the collective dynamic is as lifelike and scintillating as beautifully cast actors in an artfully directed play… the scenes and dialogue unravel organically, and razor-sharp witticisms tumble out effortlessly.

The Last Summer of the Camperdowns is one of the most delightful beach books evah! It is the literary equivalent of a dozen Wellfleet oysters—salty, sweet, sublime.

— Elin Hilderbrand, author of Beautiful Day

Twelve-year-old Riddle James Camperdown witnesses a crime that will change her life and lives of those around her. A story about the family ties, the quest for status, and the secrets that kill.

[Kelly] takes readers to the Cape of the early 1970s. The narrator, a 12-year-old Wellfleet girl with eccentric 'Me Decade' parents—her mother a retired movie star and her father a candidate for Congress—is plunged beneath the surface of the idyllic summer setting when she discovers dark family secrets and witnesses a sinister crime she won't soon forget.

It's 1972 on Cape Cod, and 13-year-old Riddle Camperdown feels like she's in heaven. But her father is running for Congress, and an old friend shows up with a memoir that contains embarrassing details. Then Riddle witnesses a murder.
— Carolyn See

Kelly has a deceptively low-paced writing style that nevertheless delivers a jolt at every turn. Pungent metaphors often collide and occasionally cancel each other out…. She keeps us on the edge without letting us fall into the gothic trap…. This atmospheric summer read will not disappoint readers looking for a great turn of phrase and a mesmerizing story.
— Barbara Clark

A novel for the awkward kid in all of us. Thirteen-year-old Riddle Camperdown, with her noisy red hair and retired movie star mother, is on the cusp of her whole life. When Riddle finds herself in possession of a terrible secret, the novel acquires a crackling tension that doesn't ease until you've turned the final page. A pure pleasure read, The Last Summer of the Camperdowns will remind you of sweating glasses of ice tea, fireflies in the backyard, and lost innocence.

— Julie Buntin
The novel is set in Cape Cod during the summer of 1972. How does the physical setting and time period affect the story? How would the plot differ if the story was set in a different location at a different historical moment?
On numerous occasions throughout the novel, Riddle is compared to Greer. Are Riddle and Greer really as different as they appear? What qualities do they share?
As Michael reappears in the life of the Camperdowns, the relationship between Camp and Greer alters. Why does Michael change their dynamic, and what else could be at work between Camp and Greer?
How does Greer's experience as an actress influence her daily behavior? Although Greer is the only actress by profession, what other characters are guilty of performing their lives? What initiates their needs to play out specific roles?
Describe Riddle's relationship with Gula. How do you interpret Gula's fictitious stories that continue to unfold? Can you relate to Riddle's complicated emotions of perversion and seduction toward Gula?
Why do you think nineteen-year-old Harry has such an attachment to twelve-year-old Riddle? What is at the heart of their friendship? Do you think Harry will ever speak to Riddle again?
What explains Gula's fascination with Riddle? Why do you think Gula gave Riddle the present at the end of the book?
Riddle's reaction to finding Charlie's body is noteworthy: "I felt such shame, such guilt, even as I was ashamed to feel shame, disgusted by my feelings of guilt." Why do you think Riddle felt this way? What do her emotions reveal about her character?
In Charlie's book of condolences, Camp writes, "I will see you in the morning." What do you think this means?
Compare Michael and Camp; which man do you find more trustworthy? Whose account of the war do you believe? Who do you think Greer loved more?
One theme of the book is the power of secrets, and the end of the book capitalizes on the secret Riddle has kept throughout regarding Charlie's death. Do you think this is the most consequential secret of the book? What other secrets cause grave consequences?
How does the first chapter, set in the present, frame the rest of the novel that is set in the past? When the novel returns to the present in the epilogue, how have your feelings for Riddle changed from the beginning of the book?
The book is narrated from Riddle's point of view. How does her perspective influence the story? Do you trust her as a narrator? Why or why not?
Why do you think Riddle kept what she saw in the yellow barn a secret for so long? How was Gula able to manipulate Riddle to stay silent? What drove Riddle to finally reveal the truth?
or
Not Currently Available for Direct Purchase