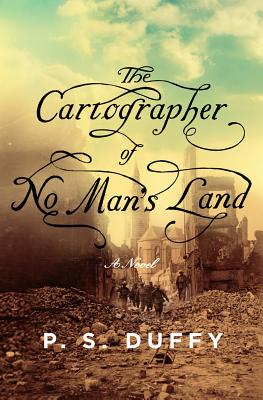 The Cartographer of No Man's Land
A Novel
Hardcover

* Individual store prices may vary.
Other Editions of This Title:
Paperback (6/2/2014)
November 2013 Indie Next List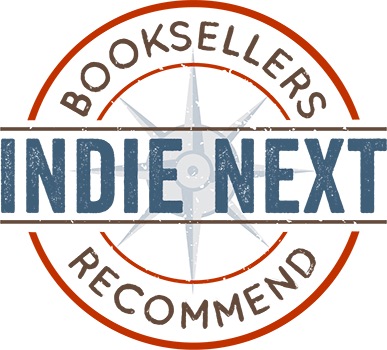 "The Great War has inspired great literature and this novel takes its place in the ranks of unforgettable World War I novels. A pacifist, Angus finds himself at the front while searching for his brother-in-law and discovers that he must not only confront the horrors of combat but also every value he holds. At home, a Canadian fishing village is also being devastated by the results of the war. Duffy deftly portrays the total destruction wrought by combat. A powerful and poignant debut."
— Bill Cusumano, Nicola's Books, Ann Arbor, MI
View the List
Description
From a hardscrabble village in Nova Scotia to the collapsing trenches of France, a debut novel about a family divided by World War I.
In the tradition of Robert Goolrick's
A Reliable Wife
and Karl Marlantes's
Matterhorn
, P. S. Duffy's astonishing debut showcases a rare and instinctive talent emerging in midlife. Her novel leaps across the Atlantic, between a father at war and a son coming of age at home without him.
When his beloved brother-in-law goes missing at the front in 1916, Angus defies his pacifist upbringing to join the war and find him. Assured a position as a cartographer in London, he is instead sent directly into the visceral shock of battle. Meanwhile, at home, his son Simon Peter must navigate escalating hostility in a fishing village torn by grief. With the intimacy of
The Song of Achilles
and the epic scope of
The Invisible Bridge
,
The Cartographer of No Man's Land
offers a soulful portrayal of World War I and the lives that were forever changed by it, both on the battlefield and at home.
Praise For The Cartographer of No Man's Land: A Novel…
[P.S Duffy's] first novel is an addition to the literary canon of World War I—and it's an addition of the very best kind. Duffy…is a mature writer who understands the nuances of human behavior, as well as the marks left on society by the larger strokes of history. In The Cartographer of No Man's Land, she weaves these complex strands into a compelling story. Turning the final page, I wanted to go back to the beginning, if only to contemplate a writer who has such a broad and compassionate understanding of the human condition.

— Frances Itani - The Washington Post

Debut author P.S. Duffy captures the brutal intensity of the war in her delicate, atmospheric prose (star shells light the sky 'with a cascading trail of sparks'), but it's the parallel story of how Hettie and Angus's 14-year-old son survive in his absence—while protecting an innocent German school teacher—that keeps you riveted. Be it at home in the village or deep in a battle, 'Life isn't without much risk,' Angus comes to realize, as does his family. But it's our response to those risks that draws the map of our character.
— O Magazine

Brilliant. The description of front line action in the trenches is impressively real, and the ending blessedly free from sentimentality. Altogether a remarkable debut.
— Simon Mawer, author of Trapeze and The Glass Room

Never once while reading The Cartographer of No Man's Land did I doubt Duffy's authority. From the docks of Snag Harbor to the trenches of WWI France, she moves the story between continents and I was all too eager to follow. To call this novel a coming-of-age story is not nearly enough; every character in this beautiful novel—young or old—is faced with a rapidly changing world and the task of finding firm-footing within it. Never sentimental, Duffy knows where to find the humanity at the heart of even the smallest gestures. By the end I was so immersed in this story that I swear I could hear water lapping the pilings.

— Mary Beth Keane, author of Fever

The Cartographer of No Man's Land is less of a book about maps and World War I than it is about boys becoming men, men discovering who they are, and the connections between fathers and sons. The book travels from the mud and blood of the front to a fishing village in Nova Scotia, all the while showing how the shifting landscape of war can both divide a family and bring it together. P.S. Duffy spent many years writing this remarkable debut; The Cartographer of No Man's Land was worth the wait.

— Alexi Zentner, author of Touch

Cutting deftly between a father at war and a son at home, The Cartographer of No Man's Land is a graceful, dignified look at all the ways in which war is endured: from the stories people tell to keep themselves alive at the front, to the fault lines that threaten the home-front bond. This is a moving and memorable debut.

— Jessica Francis Kane, author of This Close

A haunting meditation on family, friendship, and sacrifice, The Cartographer of No Man's Land charts a deeply felt course from the Nova Scotia coastline to the trenches of Europe, bridging the distance between past and present, duty and honor, obligation and love. A powerful debut.

— Amy Brill, author of The Movement of Stars

Physical and emotional geography are beautifully rendered, and Duffy's vivid descriptions illuminate war's transformative effect in fresh ways. Well-nuanced characters and carefully choreographed (but still surprising) situations make this a strong debut.
— Publishers Weekly

[T]hanks to Duffy's full realization—each character, however minor, is a distinct personality; the action is grounded in closely observed details of fishing life and trench warfare; and her patience in developing the cast of characters makes for an unusually rich novel. In addition, the world of shipping and the uncertainty of the uncharted front line provide poignant metaphors for the characters' navigation of conflict, loss, and change, as well as their journey back to each other—and to themselves.
— Booklist, Starred Review

Duffy's astounding first novel depicts terrifyingly real battle scenes, rich in subtle details, displaying the intimacies shared among soldiers and the memories that haunt them. VERDICT… Essential reading for historical fiction lovers and war story fans alike; very highly recommended.
— Library Journal, starred review

Duffy's well-researched account of bloody 1917 battle of Vimy Ridge should satisfy even the most die-hard of WWI buffs.
— New York Post

A vivid debut novel about war, families and friendship in a Nova Scotia fishing village…a deep and vivid exploration of the human heart and the high seas, reminiscent of Erich Maria Remarque's All Quiet on the Western Front or Annie Proulx's The Shipping News.

— Minneapolis Star Tribune
Liveright, 9780871403766, 384pp.
Publication Date: October 28, 2013
About the Author
P. S. Duffy grew up in Baltimore, Maryland, and spent summers sailing in Nova Scotia. She is a science writer for the Mayo Clinic in Rochester, Minnesota, where she lives with her husband.
What do you think "No Man's Land" means within the novel? Is there more than one meaning? What is the importance of "No Man's Land" in relation to the title of the book?
In the beginning of the novel, Colonel Chisholm relays to Angus that he was selected to take on the role of first lieutenant due to his education and maturity. Do you think these characteristics accurately describe Angus? What other qualities prepared him for this role?
Throughout the novel, chapters shift from the war to Snag Harbor. How does this technique advance the story? Is the movement between places successful?
Why do you think Angus chooses not to tell Hettie that he found Ebbin? How would the truth affect Hettie? How does the secret change Angus and Hettie's marriage?
Birds are a recurring motif in the novel: the lark nesting in a German jacket, the drawing Angus makes for Paul of a lark, etc. What is the impact of these repeated images?
Why does the town begin to turn on Avon Heist? Do you think he could have prevented his arrest? Are there other examples of the war bringing out unexpected behavior in characters in the novel?
There are many characters that undergo personal transformations as the novel progresses. How does Simon change, and what causes these changes? What other characters experience personal growth?
Why does Ebbin take on the identity of Havers? In the moment of Ebbin's death, he calls Angus by his name. Do you think that Ebbin knows who Angus is throughout his time as Havers, or is Ebbin's identity as Havers all-encompassing until he is faced with death?
How does Hettie develop through the story? What do you make of her decision to cut her hair and work for her family?
What role do Juliette and Paul play in Angus's recovery? What do they do for him, and what does he mean to them?
How does the prologue of the father and son at sea frame the novel?
Were you surprised when Angus learned that Conlon had taken his own life? What about Conlon's character may have led him to succumb?
Why does Simon want to name the boat he helped design with Philip True North? Is there more than one meaning behind the name?
Escape is one of many themes in the book. Identify several instances that exemplify the theme of escape. Is physical escape different from emotional escape?
When Simon and Duncan examine Angus's painting of the father and son on a boat, it quickly becomes apparent that the identities of the father and son are ambiguous. Who do you think Angus is portraying in the picture? Is it possible that there is not a concrete answer?
or
Not Currently Available for Direct Purchase