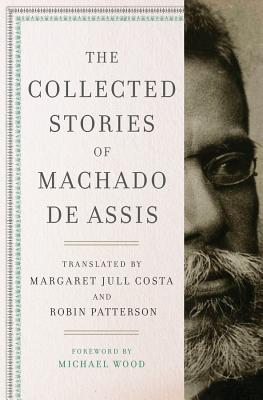 The Collected Stories of Machado de Assis (Hardcover)
Liveright Publishing Corporation, 9780871404961, 960pp.
Publication Date: June 12, 2018
* Individual store prices may vary.
Description
Widely acclaimed as a progenitor of twentieth-century Latin American fiction, Joaquim Maria Machado de Assis (1839-1908), the son of a mulatto father and a washerwoman, was hailed in his lifetime as Brazil's greatest writer. His prodigious output of novels, plays, and stories rivaled contemporaries like Chekhov, Flaubert, and Maupassant, but, shockingly, he was barely translated into English until 1963, and still lacks proper recognition today. Aware of this lacuna and drawn to the master's psychologically probing tales of fin-de-si cle Rio de Janeiro--a world populated with down-and-out aristocrats, parvenus, and struggling spinsters--Margaret Jull Costa and Robin Patterson have combined all seven of Machado's short-story collections appearing in his lifetime into one volume featuring seventy-six stories, a dozen appearing in English for the first time. Machado's daring narrative techniques and postcolonial realism anticipated the dominant themes of twentieth-century literature and this majestic translation reintroduces him as a literary giant who must finally be integrated into the world literary canon.