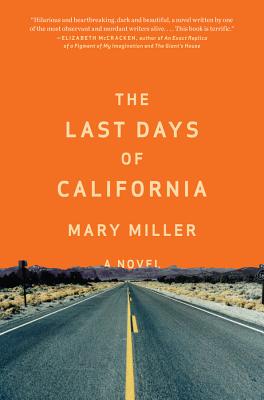 The Last Days of California
A Novel
Hardcover

* Individual store prices may vary.
Other Editions of This Title:
Paperback (9/2/2014)
February 2014 Indie Next List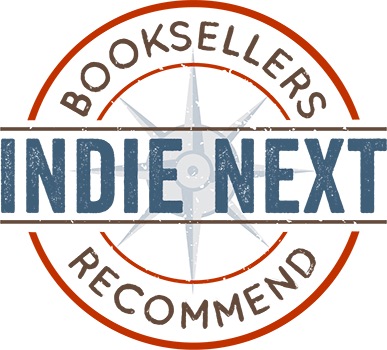 "Two sisters bicker with one another over the space in a car's backseat, gas station snack choices, motel room beds, and boys, of course. Only this isn't another angst-ridden coming-of-age road trip novel. This family is driving from Georgia to California so its members can witness the Rapture as it rolls through the world's time zones and arrives, at blessed last, in Pacific Standard Time. A swift, quirky, earnest read that will resonate with anyone who's ever been to a church sleepover, proselytized, or just been a teenager."
— Stacie M. Williams, Boswell Book Company, Milwaukee, WI
View the List
Description
A teenage girl and her unraveling family travel cross-country in preparation for the Rapture in this radiant, highly anticipated debut.
Fifteen-year-old Jess is on a road trip to the end of the world. Her evangelical father has packed up the family and left their Montgomery, Alabama, home behind to drive west in anticipation of the rapture, hoping to save as many souls as possible before the imminent Second Coming. With her long-suffering mother and her rebellious sister Elise, Jess hands out tracts to nonbelievers at every rest stop, Waffle House, and gas station along the way. Through sticky diners and in crowded motel pools, beneath bleached bedspreads and in the backseat of the family car, Jess and Elise whisper and squabble their way across the country. But as doomsday approaches, Jess can't seem to work up any real fear about the apocalypse when her sister's secret pregnancy and their increasingly frayed parents loom so much larger.
In this fresh and razor-sharp debut novel, teenage angst and evangelical ardor make a pilgrimage across an endlessly interchangeable American landscape of highways, motels, and strip malls. Sporting a "King Jesus Returns!" t-shirt and well stocked with end-times pamphlets, Jess makes semi-earnest efforts to believe but is thwarted at every turn by a string of familiar and yet freshly rendered teenage obsessions. From "Will the world end?" to "Will I ever fall in love?" each tender worry, big and small, is brilliantly rendered with emotional weight. Mary Miller reinvents the classic American literary road-trip story, reviving its august traditions with the yearning and spiritual ennui of twenty-first-century adolescence. As the last day approaches, Jess's teenage myopia gradually gives way to a growing awareness of the painful undercurrents of her fractured family.
With a deadpan humor and a savage charm that belie a deep sympathy for her characters, Miller captures the gnawing uneasiness, sexual rivalry, and escalating self-doubt of teenage life in America, where the end always seems nigh and our illusions are necessary protections against that which we can't control.
Praise For The Last Days of California: A Novel…
[A] terrific first novel…The Last Days of California joins a number of other recent novels written from the perspective of children or teenagers—Karen Thompson Walker's The Age of Miracles, Lauren Groff's Arcadia. It's hard to figure out why some are published as 'young adult' while others aren't, but why worry about labeling a book this good? Just read it.

— Laurie Muchnick - New York Times Book Review

Hilarious and heartbreaking, dark and beautiful, a novel written by one of the most observant and mordant writers alive…This book is terrific.
— Elizabeth McCracken, author of An Exact Replica of a Figment of My Imagination and The Giant's House

The Last Days of California is a beautiful examination of youth and family and what it means to be alive (and to fear dying) in contemporary America…every scene…tremble[s] with significance… Rarely, if ever, have we seen young American womanhood painted in such a raw and honest and heartbreaking way.

— William Boyle - Los Angeles Review of Books

The Last Days of California is the Sense and Sensibility of pre-Apocalypse America, and Jess and Elise may be my new favorite literary sisters: different as night and day, on a road trip to the Rapture with their Evangelical parents, they find they have nothing to lose but each other. Mary Miller is a ventriloquist of adolescent angst and a nervy surveyor of American culture.

— Alexis Smith, author of Glaciers

A coming-of-age novel for the faithful and the faithless—and anyone in-between.
— Michele Filgate, writer and Events Coordinator at Community Bookstore, Brooklyn, NY

Miller portrays her characters…with an unwavering intensity…. Miller's prose bestows a magnetic beauty on gas-station bathroom stops, Waffle House lunches, and the cast of overfed, overstimulated travelers the Metcalfs encounter along the interstates. …A plangent portrait of American adolescence…. [She delivers] raw the heartbreaking futility of the Metcalfs' small triumphs, private embarrassments, and poor decisions with such hilarious precision that you become completely involved in their struggles—and, ultimately, in awe of their abiding hope.
— Catherine Straut - ELLE

Miller's depiction of a squabbling, love-you-one-minute, hate-you-the-next family dynamic is spot-on, hilarious, and ultra-relatable…. Sometimes a road-trip novel, particularly one as compulsively devourable as The Last Days of California, is just what you need to get that elusively giddy, hopeful feeling back.

— Hannah Hickok - Redbook

The Last Days of California…is the debut of a promising new voice, a voice that describes the painful longing for transcendence and connectedness with compelling vividness and candor.

— Emily Colette Wilkinson
Liveright, 9780871405883, 256pp.
Publication Date: January 20, 2014
About the Author
Mary Miller is the author of three previous books, including the story collection Always Happy Hour and the novel The Last Days of California. She is a former James A. Michener Fellow and John and Renée Grisham Writer-in-Residence. She lives in Oxford, Mississippi.

or
Not Currently Available for Direct Purchase