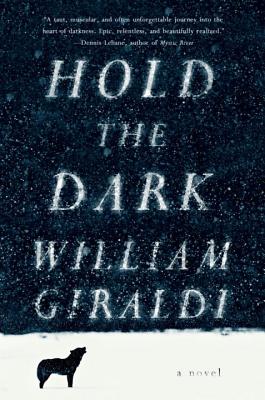 Hold the Dark
A Novel
Hardcover

* Individual store prices may vary.
Other Editions of This Title:
Digital Audiobook (9/7/2014)
Paperback (8/10/2015)
Compact Disc (9/8/2014)
MP3 CD (9/8/2014)
Compact Disc (9/8/2014)
September 2014 Indie Next List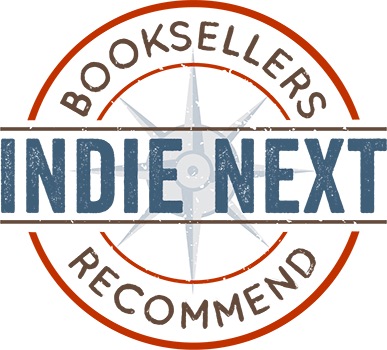 "In a remote Alaskan village where wolves have been taking the local children, a mother calls for a stranger to help locate her missing son. This is the beginning of a harrowing tale of loyalty, dark secrets, and violence, set in the uttermost regions of the Alaskan frontier. Giraldi weaves a sinister story that involves family secrets, ritual, and the wildness of a remote land. Perfect for lovers of the works of Cormac McCarthy and Donald Ray Pollack."
— Helen Gregory, Maria's Bookshop, Durango, CO
View the List
Description
A terrifying literary thriller set on the Alaskan tundra, about the mystery of evil and mankind's losing battle with nature.
At the start of another pitiless winter, the wolves have come for the children of Keelut. Three children have been taken from this isolated Alaskan village, including the six-year-old boy of Medora and Vernon Slone.
Stumbled by grief and seeking consolation, Medora contacts nature writer and wolf expert Russell Core. Sixty years old, ailing in both body and spirit, and estranged from his daughter and wife, Core arrives in Keelut to investigate the killings. Immersing himself in this settlement at the end of the world, he discovers the horrifying darkness at the heart of Medora Slone and learns of an unholy truth harbored by this village.
When Vernon Slone returns from a desert war to discover his son dead and his wife missing, he begins a methodical pursuit across this frozen landscape. Aided by his boyhood companion, the taciturn and deadly Cheeon, and pursued by the stalwart detective Donald Marium, Slone is without mercy, cutting a bloody swath through the wilderness of his homeland. As Russell Core attempts to rescue Medora from her husband's vengeance, he comes face to face with an unspeakable secret at the furthermost reaches of American soil—a secret about the unkillable bonds of family, and the untamed animal in the soul of every human being.
An Alaskan Oresteia, an epic woven of both blood and myth, Hold the Dark recalls the hyperborean climate and tribalism of Daniel Woodrell's Winter's Bone and the primeval violence of James Dickey's Deliverance.
Praise For Hold the Dark: A Novel…
[F]ierce, extraordinary…. Hold the Dark is an unnerving and intimate portrayal of nature gone awry. It's all but bereft of levity, spectacularly violent and exquisitely written.

— John Wilwol - New York Times Book Review

A taut, muscular and often unforgettable journey into the heart of darkness. Epic, relentless, and beautifully realized.
— Dennis Lehane , author of Mystic River

There's an oddness and otherness to this place, and Giraldi speaks its taut, original language. To appreciate its power fully, Hold the Dark should be read closely—not so much for clues to the mystery, but rather for an appreciation of how language bridges worlds.

— Elizabeth Taylor - Chicago Tribune

Hold the Dark is a chilling, mysterious, and completely engaging novel that will keep readers turning pages late into the night. The cold and unforgiving Alaskan wild becomes much more than a backdrop for this spellbinding story. It becomes a character—a living creature with its own hungers, its own secrets, its own icy motives, its own implacable will. I was entranced.

— Tim O'Brien

Snow, ice, wolves, murder, and dark love are encountered in Hold the Dark, William Giraldi's hard, unflinching, and powerful novel. This story and the telling of it have the clout and rigor of a Norse Saga.

— Daniel Woodrell, author of Winter's Bone

Hold the Dark is a powerful meditation on nature, violence and responsibility with the concentration of a fable or fever dream—a book hard to get out of your mind long after you've put it down.

— Thomas McGuane

Giraldi's back-country Alaska is a savagely amoral place where the constant struggle for survival brings out the most elemental aspects of humanity. This work travels deep into the most ancient and primitive realms of being, offering an unflinching—and more than a little frightening—exploration of the domains of the unconscious that are more commonly the province of myth and fairy tale.
— Library Journal, Starred review

Maybe it all began with Graham Greene's Brighton Rock in 1938, but there is a variety of modern thriller, created these days by Robert Stone and Denis Johnson at their best, that delivers narrative thrust and beautifully composed sentences by the pageful even as it peels away the thin membrane that separates entertainment from art, and nature from civilization. Here's Boston writer William Giraldi adding to the slender ranks of such masterly fiction… [Hold the Dark] certainly stands out as one of the decade's best books of its kind, and one that deserves, because of its stylish flaunting of some of our darkest fears, a future readership.

— Alan Cheuse - Boston Globe

There's more than mere craftsmanship on display; it's skill wed with that sense of obligation to readers, a commitment to using language to help them think differently and more deeply about what they see on the page. Hold the Dark seems more in keeping with the work of [Cormac] McCarthy… and maybe in a similar line to that of Robert Stone. Regardless, it's one of the best novels I've read this year.

— Dominic Preziosi - Commonweal

Utterly brilliant… Hold the Dark is that rarest of literary beasts: a novel whose sentences gleam like gemstones but whose pages carry you along like a bullet train…

— Michael Lokesson - Los Angeles Review of Books

Hold the Dark is a mystery novel with all the right ingredients: tough characters, beautifully dangerous landscapes, revenge, a detective on the chase, a husband going after his wife, and enough bullet casings to rattle in the mind long after the story is finished.

— Washington Review of Books

In this eerie novel, set in a remote, icy village in Alaska, a haunted former nature writer named Russell Core is summoned to hunt a wolf that has apparently snatched a six-year-old, and retrieve the boy's bones. Core begins his task only to discover the boy's body frozen in a root cellar. The boy's father returns from fighting in an unspecified war and embarks on a bloody campaign of vengeance. GIRALD'S UNRELENTING, PERFECTLY PACED PROSE WHIPS THE BOOK ALONG TO AN UNNERVING CONCLUSION. By the end, we feel, as Core does "that man belongs neither in civilization nor nature—because we are aberrations between two states of being.
— The New Yorker
Liveright, 9780871406675, 208pp.
Publication Date: September 8, 2014
About the Author
William Giraldi is the author of the of the memoir The Hero's Body, and critically hailed novels Busy Monsters and Hold the Dark, which is soon to be a major motion picture from Netflix. He is fiction editor for the journal AGNI at Boston University. He lives in Boston with his wife and sons.
or
Not Currently Available for Direct Purchase