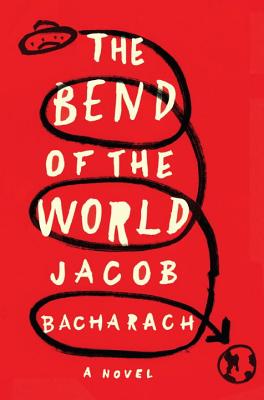 The Bend of the World (Hardcover)
Liveright Publishing Corporation, 9780871406828, 308pp.
Publication Date: April 14, 2014
Other Editions of This Title:
Paperback (4/13/2015)
* Individual store prices may vary.
Description
Against this strange background, Peter meets Mark and Helen, a slightly older couple, new to town, whose wealth and glamour never fully conceal the suggestion of something sinister, and with whom he becomes quickly infatuated. Mark is a corporate lawyer in the process of negotiating a buyout of Global Solutions, and initiates Peter into the real, mundane (maybe) conspiracies of corporations and careers, while Helen--a beautiful and once prominent artist--is both the echo and the promise of the sort of woman Peter always imagined, or was always told he ought to find for himself.
As Peter climbs the corporate ladder, Johnny is pulled into the orbit of a mysterious local author, Winston Pringle, whose lunatic book of conspiracies seems to be coming true. As Johnny falls farther down the rabbit hole, the surreal begins to seep into the mundane, and the settled rhythm of Peter's routine is disrupted by a series of close encounters of third, fourth, and fifth kinds. By the time Peter sets out to save his friend from Pringle's evil machinations (and pharmacological interventions), his familiar life threatens to transform into that most terrifying possibility: a surprise.
In The Bend of the World Philip K. Dick meets Michael Chabon, and Jacob Bacharach creates an appropriately hilarious, bizarre, and keenly observed portrait of life on the edge of thirty in the adolescent years of twenty-first-century America.
or
Not Currently Available for Direct Purchase