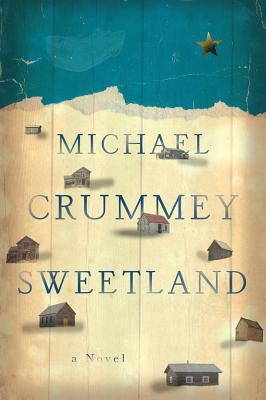 Sweetland (Hardcover)
A Novel
Liveright, 9780871407900, 336pp.
Publication Date: January 19, 2015
Other Editions of This Title:
Digital Audiobook (1/11/2015)
CD-Audio (1/12/2015)
Paperback (9/7/2015)
Hardcover, Large Print (4/1/2015)
* Individual store prices may vary.
February 2015 Indie Next List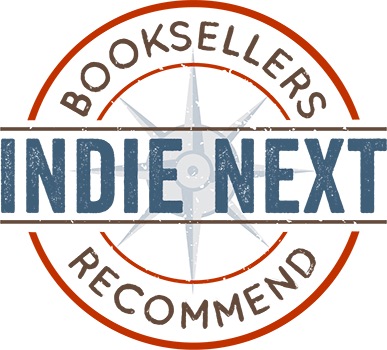 "Crummey takes readers into the heart of the insular fishing community of Chance Cove, Sweetland Island, Newfoundland. Sixty-eight-year-old Moses Sweetland's family founded the town, and he is the only holdout when the government offers the residents a generous cash settlement to relocate to the mainland, that is effective only if everyone signs on. Told in sparse, beautiful prose with generous helpings of the local dialect, Sweetland is a requiem for the intimate knowledge of place that a transient society can just barely remember."
— Sarah Goddin, Quail Ridge Books, Raleigh, NC
View the List
Description
The epic tale of an endangered Newfoundland community and the struggles of one man determined to resist its extinction.
The scarcely populated town of Sweetland rests on the shore of a remote Canadian island. Its slow decline finally reaches a head when the mainland government offers each islander a generous resettlement package—the sole stipulation being that everyone must leave. Fierce and enigmatic Moses Sweetland, whose ancestors founded the village, is the only one to refuse. As he watches his neighbors abandon the island, he recalls the town's rugged history and its eccentric cast of characters. Evoking The Shipping News, Michael Crummey—one of Canada's finest novelists—conjures up the mythical, sublime world of Sweetland's past amid a stormbattered landscape haunted by local lore. As in his critically acclaimed novel Galore, Crummey masterfully weaves together past and present, creating in Sweetland a spectacular portrait of one man's battle to survive as his environment vanishes around him.

Winner of Newfoundland Book Award
Short-listed for the Governor's General Award
Winner of the CBC Bookie Award for Fiction
Finalist for the Winterset Prize
About the Author
Michael Crummey is a poet and storyteller and the author of several critically acclaimed novels. His most recent book, Galore, won the Commonwealth Prize for Canada. He lives in St. John's, Newfoundland.
Praise For Sweetland: A Novel…
Part Independent People (for the fierce portrait of its main character's unwavering determination) and part Absalom, Absalom! (for the unusual set of characters surrounding him), Crummey's latest novel tells the absorbing story of Moses Sweetland's singular battle to hold on to his home on a tiny island off the coast of Newfoundland. …[A]s Crummey's elegant prose and storytelling prowess make abundantly clear, no man is an island.

— William D. Cohan

When the government orders that the population of Sweetland, an isolated and insular town on a remote Canadian island, must relocate, Moses Sweetland, whose ancestors settled the town, refuses. The novel unfolds as he remembers the island's folklore and his family's history, while watching his neighbors leave their homes. Beautifully capturing the wild, rugged landscape, Crummey has written a novel about love for the land one is from.
— Nicole Jones

An evocative portrait of a disappearing way of life, Sweetland is also a powerful rumination on what's lost in letting go of the past—and the sometimes-unbearable cost of trying to hold onto it. Michael Crummey's deceptively spare language perfectly matches the tiny island community at the novel's center: beneath the quiet surface, there's huge emotional depth and heart.

— Celeste Ng, author of Everything I Never Told You

The latest novel by the Canadian Michael Crummey tells a slow-burning, ultimately moving story about a man and a town, both called Sweetland.

— John Williams

Moses is a memorably strong-willed character… [Sweetland] also conveys the way that a sense of place is the product of relationships—among the living, with the dead, and, in Moses's case, arising from intimate connections to land and sea.


The elimination of an entire community, and what it represents, is deeply felt. Through its crusty protagonist, Crummey's shrewd, absorbing novel tells us how rich a life can be, even when experienced in the narrowest of physical confines.

Impetuous and imperious, Moses Sweetland is an extraordinary, beautifully realized character, and the supporting cast—including Queenie Coffin, a chain-smoking romance-novel addict who hasn't left her house in four decades; and the feral Priddle brothers, "Irish twins" born 10 months apart—are scarcely less so. But Sweetland, Crummey's finest novel yet, reaches its mythic and mesmerizing heights only after the others depart, leaving Moses—a Newfoundland Robinson Crusoe who even encounters a Friday-like dog—alone on his eponymous island, bracing for a bitter winter both seasonal and personal.


Michael Crummey's Sweetland is a beautiful prayer for a dying island and an elegy for the titular character, who is both haunted and haunting, besieged by ghosts and yet trying to stop himself from becoming one.

— Alexi Zentner, author of The Lobster Kings

Wry, touching, and filled with insights into the modern human condition, Michael Crummey's spare and sturdy prose in Sweetland delivers a kaleidoscopic portrayal of a quirky island community forced to abandon their vanishing way of life. Ignoring government bribes and threats from his neighbors, the obstinate waterman Moses Sweetland defiantly chooses the isolation of his family home off the Newfoundland coast to become a present-day Robinson Crusoe: resourceful, irascible, wily, and wholly unforgettable.

— John Pipkin, author of Woodsburner