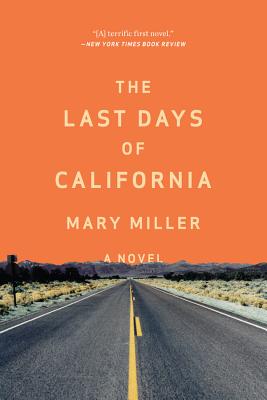 The Last Days of California (Paperback)
Liveright Publishing Corporation, 9780871408419, 256pp.
Publication Date: September 2, 2014
Other Editions of This Title:
Hardcover (1/20/2014)
* Individual store prices may vary.
February 2014 Indie Next List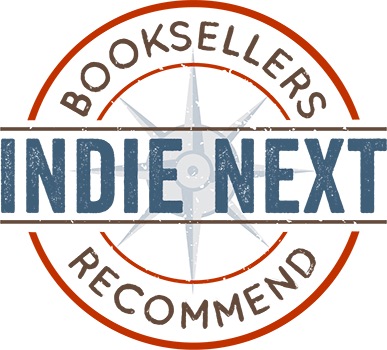 "Two sisters bicker with one another over the space in a car's backseat, gas station snack choices, motel room beds, and boys, of course. Only this isn't another angst-ridden coming-of-age road trip novel. This family is driving from Georgia to California so its members can witness the Rapture as it rolls through the world's time zones and arrives, at blessed last, in Pacific Standard Time. A swift, quirky, earnest read that will resonate with anyone who's ever been to a church sleepover, proselytized, or just been a teenager."
— Stacie M. Williams, Boswell Book Company, Milwaukee, WI
View the List
Description
Jess is fifteen years old and waiting for the world to end. Her evangelical father has packed up the family to drive west to California, hoping to save as many souls as possible before the Second Coming. With her long-suffering mother and rebellious (and secretly pregnant) sister, Jess hands out tracts to nonbelievers at every rest stop, Waffle House, and gas station along the way. As Jess's belief frays, her teenage myopia evolves into awareness about her fracturing family. Selected as a Barnes & Noble Discover pick and an Indie Next pick, Mary Miller's radiant debut novel reinvigorates the literary road-trip story with wry vulnerability and savage charm.
Jess spends a lot of time describing the food she and her family eat on the road. What does food mean to Jess—why is it so significant, and do you think the kind of food she eats says something about her?generic viagra price canada
Jess believes that Elise's looks make life easier for her. Do you agree? How would you describe Jess's body image? Why do you think she is so observant of other peoples' appearances?generic viagra price canada
What were your first impressions of each of the Metcalfs? How do your initial impressions change during their trip? Did any characters surprise you?generic viagra price canada
Jess doesn't rebel as openly against religion as Elise does. How would you describe Jess's faith? Do you think her belief in God changes?generic viagra price canada
After Jess's experience with Gabe, Elise tells her, "You're stronger than I am." Jess disagrees. What makes Elise say that? Why doesn't Jess believe it? Do you think it's true?generic viagra price canada
Describe each Metcalf's attitude toward the Rapture. Why do you think they go on the trip? Do you think they truly believe the end of the world is only days away?generic viagra price canada
What would you do if you believed the world was ending?generic viagra price canada
Jess's mother is an enigmatic character. What do you think makes her tick? How would you describe her relationship with Jess? With Elise? Do you think her daughters know her well?generic viagra price canada
Does Jess's experience of being a teenager remind you of your own? How so? Do you relate more to Jess or to Elise, or to another character entirely?generic viagra price canada
What do you think drives Elise's rebellious and reckless attitude? What drives Jess's relative caution? Does the close proximity of the road trip seem to alter their behavior?generic viagra price canada
During this trip, Jess has her first two sexual experiences. What precipitates each encounter? What does Jess get out of them, and how do they affect her?generic viagra price canada
How would you characterize Jess and Elise's relationship? When is their relationship strongest, and when is it most fragile? Do you think theirs is a typical sibling relationship?generic viagra price canada
Why do you think the novel is called The Last Days of California?generic viagra price canada
How does the road trip change each of the Metcalfs? What do you think happens to them after the close of the novel? What kind of future do you see for Jess?generic viagra price canada