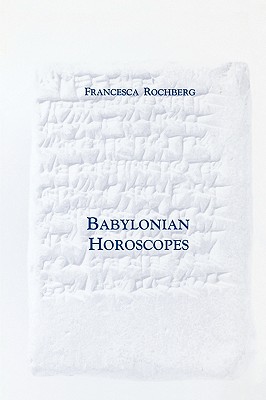 Babylonian Horoscopes (Transactions of the American Philosophical Society #88) (Paperback)
American Philosophical Society, 9780871698810, 180pp.
Publication Date: February 28, 1998
* Individual store prices may vary.
Description
Interpretations of heavenly phenomena as signs of the future was a Mesopotamian tradition of great antiquity. The practice of Babylonian celestial divination, spanning a period from ca. 1800 B.C. to Hellenistic times, is known in the form of celestial omens portending the life of the king and the stability of the state. Emerging for the first time in the fifth century B.C., horoscopes reflect the application of the ideal and practice of celestial divination to the life of the individual. This is the first complete edition of the extant cuneiform horoscopes--with transcription and philological and astronomical commentary. It is the first study to offer a systematic description of the documents as a definable class of Babylonian astronomical/astrological texts.