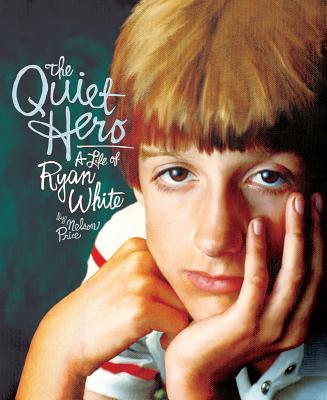 The Quiet Hero (Hardcover)
A Life of Ryan White
Indiana Historical Society, 9780871953070
Publication Date: April 1, 2015
* Individual store prices may vary.
Description
In 1985 the eyes of the world turned to the Hoosier
State and the attempt by a 13-year-old Kokomo
teenager to do what seemed to be a simple task join
his fellow classmates at Western Middle School in
Russiaville. Ryan White, however, had been diagnosed
with AIDS from contaminated blood-based products
used to treat his hemophilia. "It was my decision to live
a normal life, go to school, be with friends and enjoy
day to day activities," White said. "It was not going to
be easy."
Those words were an understatement, to say the least.
His wish to return to school was met with opposition
from some school officials and parents.
The controversy about Ryan and the quiet courage
he and his mother, Jeanne, displayed in their battle to
have him join his classmates is explored in this new
biography by Nelson Price, who wrote about Ryan's
odyssey during his days as a reporter and columnist
for the Indianapolis News. Price goes behind the scenes
and brings to light stories and individuals who might
have been lost in the media spotlight.
or
Not Currently Available for Direct Purchase