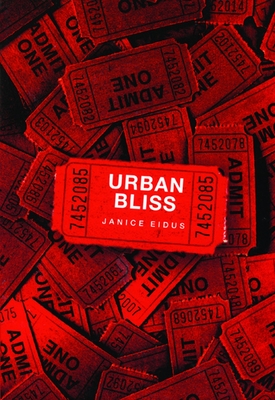 Urban Bliss
Paperback

* Individual store prices may vary.
Description
Babette Bliss, the decidedly modern heroine of this comical novel, suffers from an unsettling problem: ambivalence. She has taken leave from her job with an avant-garde New York theater to face her dilemmas concerning her marriage, career, and soul. Should she forgive her philandering husband, George Harrison, an Iowa-raised corporate lawyer with an uncanny resemblance to Babette's favorite Beatle? Is it time, in fact, for her and George to have a baby? Or should she have an affair? She is thrown into even deeper confusion when Shara-Rose, her leather-clad therapist, decides to give up her practice and become a rock star.
No matter where Babette looks, abandonment is everywhere. So can she really desert her theater, at a time when the company is faced with eviction? To sort things out, she decides to live by herself again--only to team up with an unexpected roommate.
Filled with subtle irony and insight, Urban Bliss is a humorous and touching novel that takes up old-age problems and sheds a contemporary light on them.
A] whimsical, clean, and fast-paced read, both sexy and savvy, about punctured promises and deception . . . Eidus's seriously funny world is] anything by safe. --The Review of Contemporary Fiction
. . . a ruefully funny, wickedly observant take on urban angst. --Publishers Weekly
Brilliantly observant, relentlessly funny - smart, witty, vibrant - All can be said for the wonderful fiction of Janice Eidus and her charming character Babette. I hated Urban Bliss to end and continue to wish that Babette lived next door. She's one in a million --Jill McCorkle, author of Carolina Moon
Reading Urban Bliss is sheerr pleasure - alive and cheeky and funny and smart (sweet too) without ever straining for any of its effects; plus its 90s Manhattanites are the best gang of eccentrics-with-an-edge this side of Seinfeld. Ever since I discovered her fiction, I've been convinced that Janice Eidus is a bona-fide original and telling everyone to check out her work. --Tom De Have, author of Derby Dugan's Depression Blues
We remember Eidus as the author of the striking short story collection Vito Loves Geraldine (1990); now we'll know her as a witty and satirical novelist . . . . Eidus has fashioned an amusingly jittery, arty, and madcap social scene, but behind this slick facade, she is actually examining the compromises intrinsic to marriage and exposing the turmoil generated by the confusion of fantasy with reality. --Donna Seaman, Booklist
Janice Eidus, winner of two O. Henry Prizes, is the author of a novel, Faithful Rebecca, and the short story collections Vito Loves Geraldine and The Celibacy Club, both also published by City Lights Publishers. She lives in New York City.
City Lights Books, 9780872863392, 180pp.
Publication Date: January 1, 2001
or
Not Currently Available for Direct Purchase