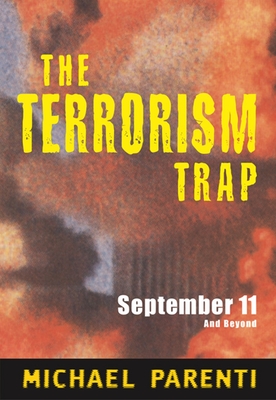 Terrorism Trap
September 11 and Beyond
Paperback

* Individual store prices may vary.
Description
The Terrorism Trap is a powerfully argued analysis of the deeper causes and meaning of September 11. Why did the attacks happen? Who is to blame? Who is taking advantage of the crisis? Who is hurt by all the ensuing events? Why do they hate us? Responding to such questions, Michael Parenti probes the religious zealotry of today, Afghanistan's hidden history, and the course of US-led globalization that has impoverished and angered much of the world. This acute dissection of the political, economic and religious forces behind the attacks provides historical perspective and insight into how to prevent future terrorism and save democracy.
. . . it is a thorough explanations of Parenti's] views on the political and economic tangle that has linked US business interest to the kind of animosity that fuels terrorist attacks; an interest that, rather than being squelched or even crippled, has exploited the weaknesses of a national and global economy severely shocked by the attacks.--Corey O'Malley, Friction Magazine
It should be required reading for anyone who believes in a true democracy rather than a corporate state and/or a security state. Parenti emphasizes the need for a change in U.S. policy as it relates to the world free market, which has become a metaphor for the obscene differences in income for 'the haves and have nots.' Driven by a love of democracy and a passion for the truth, Parenti strips naked the secretive machinations of the U.S. government leaders that give little regard to people throughout the world.--Alex Vavoulis, Community Alliance.
Michael Parenti is one of the nation's most astute political analysts. He received his Ph.D. in political science from Yale University in 1962 and has taught at a number of colleges and universities in the United States and abroad. He frequently appears on radio and television talk shows and lectures on college campuses and before community, church, and public interest groups to discuss current issues and ideas. His books are read by both lay readers and scholars, and are used extensively in college courses.
He is the author of many books including History as Mystery, America Besieged, Blackshirts and Reds: Rational Fascism and the Overthrow of Communism, Dirty Truths and Against Empire, all of which have been published by City Lights.
His work has been published in CovertAction Quarterly, Monthly Review, New Political Science, Nature, Z Magazine, Dollars and Sense, The Humanist, The Nation, Journal of Politics, American Political Science Review, The New York Times, Los Angeles Times and elsewhere.
City Lights Books, 9780872864054, 64pp.
Publication Date: February 1, 2002
About the Author
Michael Parenti, PhD Yale, is an internationally known author and lecturer. He is one of the nation's leadiing progressive political analysts. He is the author of over 250 published articles and seventeen books. His writings are published in popular periodicals, scholarly journals, and his op-ed pieces have been in leading newspapers such as the New York Times and the Los Angeles Times. His informative and entertaining books and talks have reached a wide range of audiences in North America and abroad.