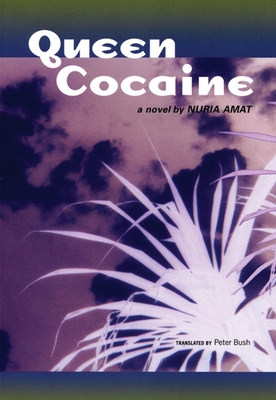 Queen Cocaine (Paperback)
City Lights Books, 9780872864351, 222pp.
Publication Date: March 1, 2005
Description
Following the footsteps of a writer persecuted because of his ideas and tortured by his own frustrations, a young Catalan woman embarks on an adventure in the jungles of Colombia where her familiar world shatters and from which nothing emerges unharmed.
Confronted by solitude in a region where it rains incessantly, she discovers, first in her lover, then in the people around her, the alarming signs of a devastating war. In a narrative that swings between intimacy and horror, she bears witness to a hell in which she abandons everything except the language she has had to reinvent, as her only refuge, to speak about the thousand new faces death has shown her.
..".the Barcelona-based Catalan author brings an alien sensibility and lush, invented language to Queen Cocaine, set in Colombia's war-ravaged countryside.... Amat's book is a paranoid fever dream of a peasant novel - heir to those of Rulfo and Fanon, but also Lispector - filtered through the gaze of her doomed outsider." -- The Village Voice
"Amat deftly conjures the funereal landscape of Colombia's Pacific coast -- an indifferent sea; intemperate rains; a jungle carpeted with snakes and punctuated by swamps... a traumatic forced evacuation of the village near the end adds gravitas to the book, which is an acute, grimly poetic account of a South American heart of darkness." -- Publishers Weekly
"A happy combination of intelligence and critical insight." - Juan Goytisolo, Times Literary Supplement"
In all, a revelatory tale that reads like the testimony of a shell-shocked survivor." -- Kirkus Reviews
" An] apocalyptic novel by Spanish writer Amat . . . A brilliant portrayal of the horrors of drug cultivation; recommended for all general collections, especially where there is an interest in Latin American culture." -- Library Journal
Nuria Amat was born in Barcelona, where she now lives.
About the Author
Nuria Amat was born in Barcelona, where she now lives, after having lived in Colombia, Mexico, Berlin, Paris, and the USA. She regularly contributes to the Spanish press and her work is made up of novels, stories, and essays
Advertisement