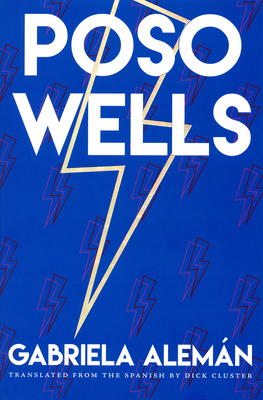 Poso Wells (Paperback)
City Lights Books, 9780872867550, 160pp.
Publication Date: August 21, 2018
* Individual store prices may vary.
August 2018 Indie Next List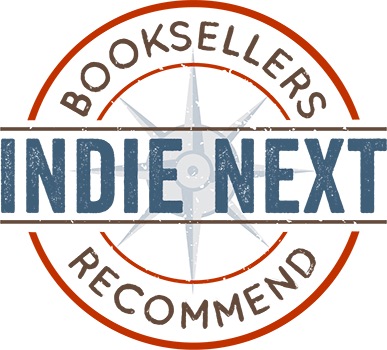 "
Poso Wells
explores the dichotomy between the new and old worlds of Ecuador through an exciting noir about missing women and corrupt politicians. Following a journalist's attempt to unravel the secrets of the infinitely labyrinthine cityscape of Poso Wells, this is an exciting debut translation of a celebrated Ecuadorian author and one that should lead to more translations of her work. "
— Ely Watson, A Room Of One's Own Bookstore, Madison, WI
View the List
Description
Celebrated Ecuadorian author Gabriela Alem n's first work to appear in English: a noir, feminist eco-thriller in which venally corrupt politicians and greedy land speculators finally get their just comeuppance
"Poso Wells is ironic, audacious, and fierce. But what is it, exactly? A satire? A scifi novel? A political detective yarn? Or the purest reality of contemporary Latin America. It's unclassifiable--as all great books are."--Samanta Schweblin, author of Fever Dream
"Poso Wells is brilliant, audacious, doubtlessly playful and at the same time so dark and bitter. A truly unforgettable book."--Alejandro Zambra, author of Multiple Choice
"The story is a condemnation not only of the corrupt businessmen and the criminal gangs that rule Poso Wells but also of the violence against women that plagues Latin America's real slums."--The New Yorker
"One part Thomas Pynchon, one part Gabriel Garc a Marquez, and one part Raymond Chandler, Alem n's novel contains mystery, horror, humor, absurdity, and political commentary ... A concoction of political thriller and absurdist literary mystery that never fails to entertain."--Kirkus Reviews
"A wild, successful satire of Ecuadorian politics and supernatural encounters. ... Alem n's singular voice keeps the ride fresh and satisfying."--Publishers Weekly
In the squalid settlement of Poso Wells, women have been regularly disappearing, but the authorities have shown little interest. When the leading presidential candidate comes to town, he and his entourage are electrocuted in a macabre accident witnessed by a throng of astonished spectators. The sole survivor--next in line for the presidency--inexplicably disappears from sight.
Gustavo Varas, a principled journalist, picks up the trail, which leads him into a violent, lawless underworld. Bella Altamirano, a fearless local, is on her own crusade to pierce the settlement's code of silence, ignoring repeated death threats. It turns out that the disappearance of the candidate and those of the women are intimately connected, and not just to a local crime wave, but to a multinational magnate's plan to plunder the country's cloud forest preserve.
More Praise for Poso Wells
"By expertly weaving multiple narratives around the figure of Vinueza, the hapless (but wealthy ) presidential candidate who resembles so many corrupt (but wealthy ) presidential candidates in the modern history of Ecuador, Gabriela Alem n depicts with verve and humor the horrors and absurdities of a society intent on perpetuating itself."--Mauro Javier Cardenas, author of The Revolutionaries Try Again
"Gabriela Alem n has a rhythm worth watching ... she does something unexpected, things fly apart, she leaps into the void, and you think, 'there's no way she can pull this off'--but no, everything fits together, falls into place, flows, and the story goes on."--Pedro Mairal, author of The Missing Year of Juan Salvatierra
"This compulsively readable book is Gabriela Alem n's debut as a novelist in the English-language. Sparklingly original, full of dry wit, and deliciously suspenseful, Poso Wells could well earn Gabriela Alem n a cult following."--Jon Lee Anderson, author of Che Guevara: A Revolutionary Life, Guerrillas: Journeys in the Insurgent World, and The Fall of Baghdad
About the Author
Gabriela Alemán, based in Quito, Ecuador, has played professional basketball in Switzerland and Paraguay and has worked as a waitress, administrator, translator, radio scriptwriter, and film studies professor. She received a PhD at Tulane University and holds a Master's degree in Latin American Literature from Universidad Andina Simón Bolívar. Her literary honors include a Guggenheim Fellowship in 2006; member of Bogotá 39, a 2007 selection of the most important up-and-coming writers in Latin America in the post-Boom generation; one of five finalists for the 2015 Premio Hispanoamericano de Cuento Gabriel García Márquez (Colombia) for her story collection La muerte silba un blues; and winner of several prizes for critical essays on literature and film. Her other books include the short story collections, Maldito corazón, Zoom, Fuga permanente, and Álbum de familia; her novels in Spanish include Body Time, Poso Wells, and Humo. Her stories have appeared in anthologies in French, English, Chinese, Hebrew, and Serbo-Croatian. This is her first full-length work to appear in English. Dick Cluster is a writer and translator living in Oakland, California. He is editor/translator of the recently released Kill the Ámpaya!: Best Latin American Baseball Fiction, and co-author with Rafael Hernández of History of Havana. His many published translations include fiction and poetry from the Caribbean, Chile, Mexico, Colombia, and Spain.