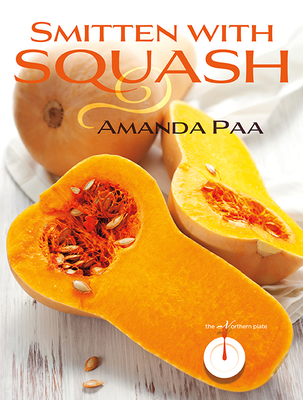 Smitten with Squash (Paperback)
Minnesota Historical Society Press, 9780873519397, 144pp.
Publication Date: July 15, 2014
* Individual store prices may vary.
Description
The expansive squash family includes a host of versatile gourds just waiting for a creative cook's touch. Summer varieties fill gardens and overflow market tables; hardy late-season types nourish us through the winter. The burning question: what to do with all this squash?

Smitten with Squash celebrates this underappreciated vegetable, whose long-lasting season ranges from the June-August staples of zucchini and summer squash through autumn's piles of butternut, carnival, and red kuri, just to name a few.Knowledgeable and imaginative guide Amanda Paa describes the very American roots of squash, introduces readers to the vast assortment available at midwestern farmers markets, and, best of all, offers seventy-five inventive ways to enjoy squash for breakfast, lunch, dinner, and dessert.

Golden Curried Squash Hummus; Cherry Tomato, Zucchini, and Blue Cheese Galette; Moroccan Lamb and Quinoa–Stuffed Acorn Squash; and Sweet Delicata Pie with Pecan Praline  are just a few of the flavorful combinations that will inspire cooks to move beyond classic preparations of squash. Looking to explore the tasty possibilities of these often-overlooked gourds? This book is the only one you need.
 
Amanda Paa is a passionate tastemaker, self-taught cook, and author of the blog Heartbeet Kitchen. When she's not mincing or chopping her favorite vegetables from the farmers market, she works as a corporate digital media strategist in Minneapolis.