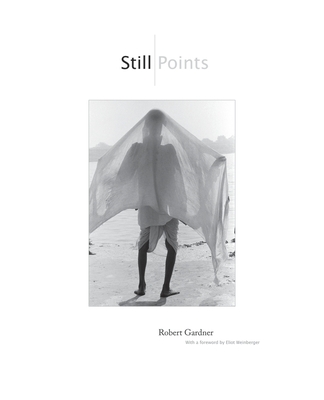 Still Points (Hardcover)
Peabody Museum of Archaeology and Ethnology,, 9780873658706, 112pp.
Publication Date: August 6, 2018
* Individual store prices may vary.
Description
Still Points is a collection of remarkable and evocative still photographs taken by award-winning nonfiction filmmaker and author Robert Gardner during his anthropological and filming expeditions around the world. Thousands of his original photographic transparencies and negatives from the Kalahari Desert, New Guinea, Colombia, India, Ethiopia, Niger, and other remote locations are now housed in the Photographic Archives of Harvard's Peabody Museum of Archaeology and Ethnology. This elegantly produced volume presents a curated selection of more than 70 color and black-and-white images made by Gardner between the 1950s and the 1980s. Edited by Adele Pressman, Gardner's wife and literary executor, and with a foreword by Eliot Weinberger, Still Points both honors an important and influential artist and reveals new dimensions in his work.
"There at the end of the endless cycles of time and the loops of film is stillness, and these still photos."--From the foreword by Eliot Weinberger