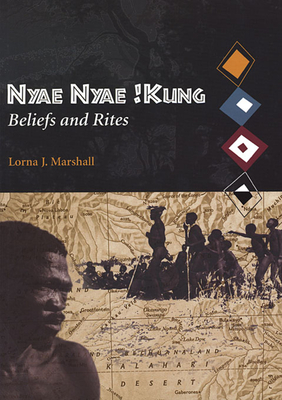 Nyae Nyae !Kung (Paperback)
Beliefs and Rites (Peabody Museum Monographs #8)
Peabody Museum of Archaeology and Ethnology,, 9780873659086, 361pp.
Publication Date: December 1, 2004
* Individual store prices may vary.
Description
With style and depth, Lorna Marshall leads the reader through the intricacies, ambiguities, and silences of Kung beliefs. Her narrative, based on fieldwork among the Bushmen of the Kalahari in the early 1950s, brings into focus a way of life that appears to have existed for millennia. She presents the culture, beliefs, and spirituality of one of the last true hunting-and-gathering peoples by focusing on members of different bands as they reveal their own views. This account, with photography by John Marshall, presents a system of beliefs, one in which personified deities and unpersonifled supernatural forces (n ow and n/um) interact with man and the natural world. The Kung believe that this interaction accounts for much of the mystery of life and the vicissitudes of the good and evil that befall mankind. The book also depicts an egalitarian lifestyle based on sharing and group awareness, a lifestyle that has not survived intact the increasing integration of the Bushmen into the modern world.
A companion volume to her 1976 work, The Kung of Nyae Nyae, this book is published to mark the recent one-hundredth birthday of Lorna Marshall.
or
Not Currently Available for Direct Purchase