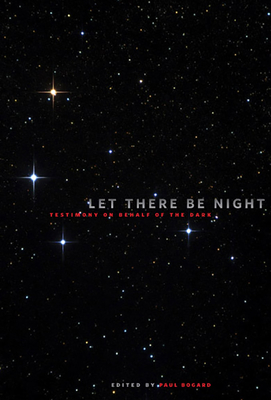 Let There Be Night
Testimony on Behalf of the Dark
Paperback

* Individual store prices may vary.
Description
The development of the modern world has brought with it rampant light pollution, destroying the ancient mystery of night and exacting a terrible price--wasted energy, damage to human health, and the sometimes fatal interruption of the life patterns of many species of wildlife. In Let There Be Night, twenty-nine writers, scientists, poets, and scholars share their personal experiences of night and help us to understand what we miss when dark skies and nocturnal wildness vanish. They also propose ways by which we might restore the beneficence of true night skies to our cities and our culture. Let There Be Night is an engaging examination, both intimate and enlightening, of a precious aspect of the natural world. The diverse voices and perceptions gathered here provide a statement of hope that he ancient magic of night can be returned to our lives.
Praise For Let There Be Night: Testimony on Behalf of the Dark…
"This collection makes a unique contribution to environmental writing. This is simply a wonderful idea for an anthology, and the writing is vibrant and insightful." --Bradley John Monsma, author of The Sespe Wild: Southern California's Last Free River

"Let There Be Night celebrates the gifts of darkness and mourns the loss of dark skies to light pollution. These fine essays reopen us to the dark, where we learn courage and remember wonder." --Stephen Trimble, author of The Sagebrush Ocean: A Natural History of the Great Basin

"Those who care about dark skies will certainly be engaged, delighted, and inspired by Let There Be Night, but the book deserves an audience far beyond already-committed enthusiasts. It will have every reader longing to head out, look up, and revel in the quiet wonder of a truly dark night." - Nightscape, the magazine of the International Dark Sky Association

"Down here in the trenches, the battle against light pollution often gets mired in lumen caps, emission angles, lighting zones, and horizontal illuminance. So it's always uplifting to be reminded what we're fighting for, and this collection of 29 short essays does just that." - Sky & Telescope
University of Nevada Press, 9780874173284, 208pp.
Publication Date: August 18, 2008
About the Author
Paul Bogard earned a Ph.D. in literature and environment at the University of Nevada, Reno, and now teaches at Northland College in Ashland, Wisconsin. He returns as often as possible to watch the starry skies over the lake in northern Minnesota where he first learned the value of darkness and night.
or
Not Currently Available for Direct Purchase