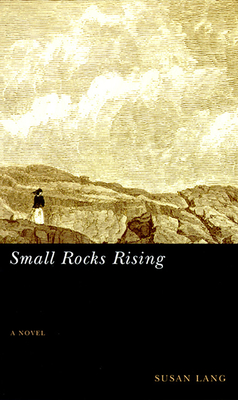 Small Rocks Rising (Western Literature) (Paperback)
University of Nevada Press, 9780874175042, 235pp.
Publication Date: March 1, 2002
* Individual store prices may vary.
Description
In 1929, Ruth Farley, a fiercely independent woman, homesteads a tract of land in a beautiful canyon in the Southern California desert. Determined to live on her own terms and to be free of troubling human attachments, Ruth initially rejects the help of the miners and cowboys who are her neighbors and struggles to develop the homestead on her own. Gradually, however, Ruth learns that survival is a far more complicated and dangerous business, and the entrapments of love sweeter, and more binding, than she had ever imagined. Determined to take possession of her land, Ruth must first face the consequences of her own stubborness and sensuality, and of mindless and terrible violence, as well as a bitter fight to stay alive through a harrowing and isolated winter. Only then, her hard-won wisdom forged in unbearable grief and wrenching physical trials, can she truly become part of the land she loves so intensely. Ruth Farley is a character of exceptional complexity - a liberated woman in a time when most women were tied to the home; a joyously sexual woman in a culture where most women merely did their duty for the men in their lives; a contradictory, self-centered, alienated woman who.
or
Not Currently Available for Direct Purchase