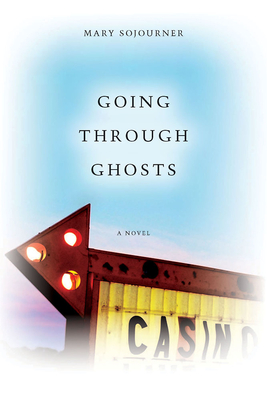 Going Through Ghosts (West Word Fiction) (Paperback)
University of Nevada Press, 9780874178098, 264pp.
Publication Date: February 1, 2010
* Individual store prices may vary.
Description
Maggie Foltz is a fifty-five-year-old cocktail waitress in a rundown casino in the southern Nevada Mojave Desert. She spends her days serving drinks to lonely old folks playing the slot machines and her nights trying to escape her bitter past. When she befriends Sarah, a young Native American woman who is hired to cook in the casino coffee shop, her life begins to change. Maggie finds herself falling in love with a memory-haunted Vietnam veteran and warily begins to hope that together they can find peace. Then Sarah is mysteriously murdered, and Sarah's ghost enlists Maggie to accompany her on a quest for the wisdom that she needs in order to move into the next world. The story ranges from smoky casinos into the harsh magnificence of the desert and the reservation where Sarah's people are trying to preserve their culture and find their own place in a modern world that seems to want them to be either shamans or losers. Sojourner's characters are compellingly real, and the Mojave setting has rarely been depicted as sensitively or truthfully. This is a memorable story of love, redemption, and solace, told by one of the West's finest writers.
About the Author
Mary Sojourner writes and lives in Bend, Oregon. She is also the author of Bonelight: Ruin and Grace in the New Southwest, another novel, short stories, and many essays. She has taught writing workshops and been a commentator for National Public Radio.
Praise For Going Through Ghosts (West Word Fiction)…
"I have a soft spot for this book, and I like these characters. I think this is a book that serves Nevada really well, both in terms of landscape and in terms of the loving but unsanitized description of those who tend to wind up in a place like Creosote." -- Pam Houston, author of Sight Hound
"Searing and redemptive, Mary Sojourner's prose creates rituals for living, for dying, and for learning patience while we endure what's intolerable." -- Peggy Shumaker, author of Just Breathe Normally and Gnawed Bones
"You will not want to put this novel down until you've read the very last word. . . . Sojourner's characters will not ever leave your mind and heart—even if you wanted them to." -- Susan Lang, author of Small Rocks Rising and Moon Lily
or
Not Currently Available for Direct Purchase