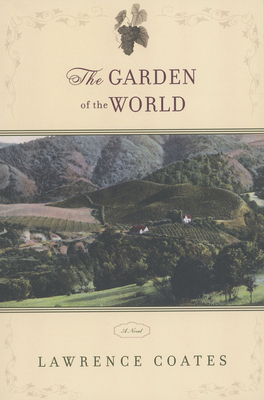 The Garden of the World (West Word Fiction) (Paperback)
University of Nevada Press, 9780874178708, 216pp.
Publication Date: February 23, 2012
* Individual store prices may vary.
Description
California's Santa Clara Valley was once home to a vigorous wine industry. The Garden of the World is the tale of a pioneer winemaking family headed by Paul Tourneau, a fiercely ambitious vintner determined to make the finest wines in California. His plans are disrupted by a phylloxera epidemic at the beginning of the twentieth century, the trials of national Prohibition, and the bitter alienation of his older son. Played out against the vividly depicted seasonal rhythms of vineyard life, this is a moving saga of betrayal, loss, and the harsh consequences of unbreakable ambition.
About the Author
Lawrence Coates is an associate professor of creative writing at Bowling Green State University. He has published numerous short stories and two other novels, "The Blossom Festival" and "The Master of Monterey," both with the University of Nevada Press.
Praise For The Garden of the World (West Word Fiction)…
"Another novel by Lawrence Coates so magical, aching, and complete that once begun I could not turn away. There is a tenderness and dignity in these pages that make me realize this is the writing I long for." -- Robert Olmstead, author of Far Bright Star
"Lawrence Coates knows California's Santa Clara Valley, its history, and the history of its once-great wine industry, and it permeates every page of his new novel. In The Garden of the World he has created a complex and beautiful story." -- Charles Sullivan, author of A Companion to California Wine: An Encyclopedia of Wine and Winemaking from the Mission Period to the Present
"Coates is one of a handful of contemporary American novelists who write about agriculture and the social life of communities of the soil. I find his work fascinating because of it. He is part of the literary thrust to recapture and reimagine lost worlds, and we as readers are the better for it. Coates is a unique and significant presence." -- W. Jack Hicks, coeditor of The Literature of California
"This is both a literary work and a good read, by a writer who knows how to turn a provocative phrase and weave a satisfying plot." -- Joy Passanante, author of My Mother's Lovers
"Coates does an admirable job of exploring the bonds between misguided father and prodigal son, all against the backdrop of a fallen American Eden." -- Publishers Weekly 
"This is both a literary work and a good read, by a writer who knows how to turn a provocative phrase and weave a spellbinding plot."—Wineworld's Magazine, March 2012
— Wineworld's Magazine
"The close-up scenes are a marvel. . . The writing never gets carried away with itself—it remains restrained, with a unified voice. The fact that it's fiction, that these individuals are created in Coates's imagination and then situated so convincingly in a time and place far from here, makes this a book writers will love, but non-writers will appreciate it, as well."—In This Light
— In This Light
"The spirit of California looms large in The Garden of the World. Lawrence Coates's intimate knowledge of the state's history and environs brings life to a myriad of characters in search of the quintessential California dream." Western American Literature, Fall 2013
— Chris Muniz
or
Not Currently Available for Direct Purchase