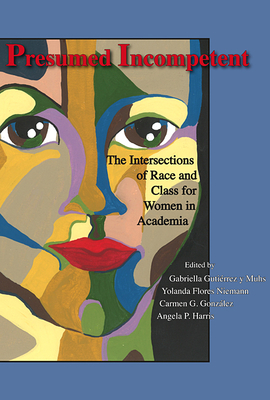 Presumed Incompetent (Paperback)
The Intersections of Race and Class for Women in Academia
Utah State University Press, 9780874219227, 512pp.
Publication Date: October 31, 2012
* Individual store prices may vary.
Description
Presumed Incompetent is a pathbreaking account of the intersecting roles of race, gender, and class in the working lives of women faculty of color. Through personal narratives and qualitative empirical studies, more than 40 authors expose the daunting challenges faced by academic women of color as they navigate the often hostile terrain of higher education, including hiring, promotion, tenure, and relations with students, colleagues, and administrators. The narratives are filled with wit, wisdom, and concrete recommendations, and provide a window into the struggles of professional women in a racially stratified but increasingly multicultural America.
About the Author
Gabriella Gutierrez y Muhs (M.A and PhD. Stanford University, 2000) is professor of modern languages and women studies at Seattle University. Yolanda Flores Niemann (Ph.D., Psychology, 1992, University of Houston) is professor of psychology at the University of North Texas. Carmen G. Gonzalez (J.D. 1988, Harvard Law School) is professor of law at Seattle University. Angela P. Harris (J.D. 1986, University of Chicago) is professor of law at UC Davis.