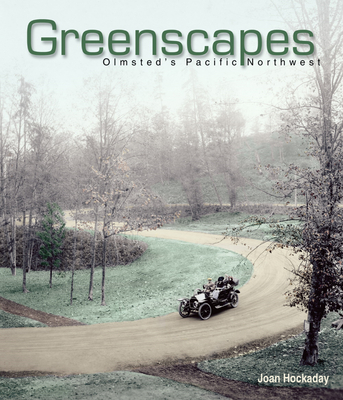 Greenscapes: Olmsted's Pacific Northwest (Paperback)
Olmsted's Pacific Northwest
Washington State University Press, 9780874222982, 162pp.
Publication Date: May 1, 2009
* Individual store prices may vary.
or
Not Currently Available for Direct Purchase
Description
Like his famous stepfather and mentor Frederick Law Olmsted, who designed New York's Central Park, landscape architect John Charles Olmsted believed that pastoral spaces were integral to a healthy urban life. The success of Central Park brought attention to the company and sparked a nation-wide movement to beautify cities. By 1884, John Charles Olmsted had become a full partner in the Olmsted firm. In 1903, he traveled to Portland and Seattle, submitting master plans for park systems in both. He produced designs for several of the region's university campuses and smaller cities, as well as Spokane's premier Manito Park. Yet success was jeopardized by political and practical mine fields such as changing park boards, escalating land costs, and dwindling funds. John Charles Olmsted's finesse with members of the societal elite influenced property purchases, political appointments, and municipal funding levels. Careful attention to natural vistas, topography, and native plants allowed his verdant havens to provide a renewing connection to the outdoors. Each green retreat was unique, compatible with surroundings and intended uses, and skillfully crafted to take full advantage of a specific site. Some had playgrounds, ball fields, and expansive lawns. Others provided leafy passageways for travel by foot, horse, or car. Hilly woodlands were often layered to offer a lush, textural backdrop with dappled areas of light and shade. Meticulous, intensely observant, industrious, and visionary, he left a legacy that is still enjoyed daily by people across the Pacific Northwest.

Advertisement