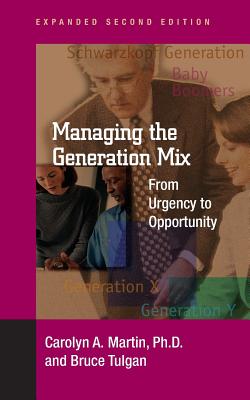 Managing the Generation Mix: From Urgency to Opportunity (Paperback)
From Urgency to Opportunity
Human Resource Development Press, 9780874259414, 235pp.
Publication Date: January 4, 2006
Description
The workplace is changing. Powerful demographic forces are underway causing a "generational shift." If you're managing a mix of employees of all ages from teens to retirees and finding it takes more time and skill than ever before, welcome to the revolution.

Advertisement