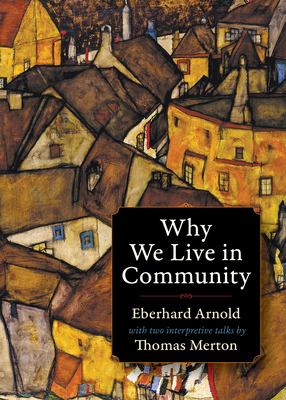 Why We Live in Community (Plough Spiritual Classics (Paperback)
Backpack Classics for Modern Pilg)
Plough Publishing House, 9780874860689, 86pp.
Publication Date: May 25, 2014
* Individual store prices may vary.
Description
Everyone's talking about "community" these days. Arnold and Merton say it can be lived, too. In this time-honored manifesto, Arnold and Merton add their voices to the vital discussion of what real community is all about: love, joy, unity, and the great "adventure of faith" shared with others along the way. Neither writer describes (or prescribes) community here, but they do provide a vision to guide our search. For both the uninitiated seeker and the veteran, this book offers guidance - and a disarming call to a renewed commitment and a deepened faith.
Praise For Why We Live in Community (Plough Spiritual Classics: Backpack Classics for Modern Pilg)…
Henri J. M. Nouwen

One of the most challenging statements on community that I have ever read. Its radical God-centeredness makes it not only very demanding, but also very inviting, comforting, and reassuring.


Tom Cornell, The Catholic Worker

It would be foolhardy to try to distill the message of this book. It is already distilled, crystal clear… beautifully designed and produced, a pleasure to hold, see, and read.