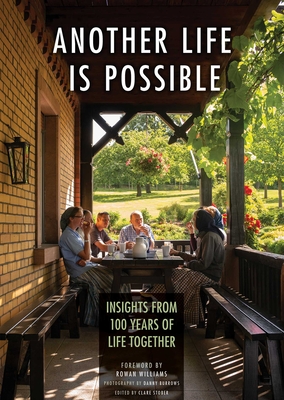 Another Life Is Possible
Insights from 100 Years of Life Together
Hardcover

* Individual store prices may vary.
Description
A stunning photo essay paired with 100 stories of members gives a rare glimpse into an intentional community that has stood the test of time. Yes, it is possible to create a society where there are no rich or poor, where children and elderly are welcome, where everyone has work and no one lives alone. Meet 100 individuals from diverse backgrounds who have ventured everything to build a life together where everyone belongs and everyone can contribute. A cross-section of the Bruderhof community's international and intergenerational membership, they have pooled their income, possessions, talents, and energy to take care of one another and to reach out to others. Defying five generations of naysayers, this is a community that works. As they reflect on 100 years of community, Bruderhof members reveal why they personally have chosen this radical was of life and share insights they have gleaned along the way. With photography by acclaimed British photojournalist Danny Burrows, this book is a celebration of what is possible when people take a leap of faith and dare a change. It's a window into a lived example that will inspire and encourage anyone working to build a more just, peaceful, and sustainable future.
Plough Publishing House, 9780874863161, 320pp.
Publication Date: September 15, 2020