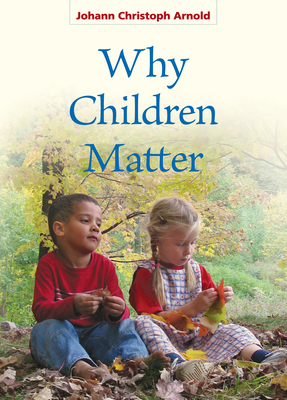 Why Children Matter (Paperback)
Plough Publishing House, 9780874868845, 150pp.
Publication Date: May 15, 2013
Other Editions of This Title:
Paperback, Spanish (5/25/2014)
* Individual store prices may vary.
Description
Raising a child has never been more challenging. If you ever doubt yourself or wonder if it is worth the heartache, read this little book. If you worry that your family will not weather life's storms or if you fear losing your children to the prevailing culture, read it again. Why Children Matter offers biblical wisdom and commonsense advice on how to hold a family together and raise children with character. Johann Christoph Arnold, a father, grandfather and pastor, has written eleven books, including three on parenting and children's education. As the fabric of family and society is torn apart, this book offers up concrete steps to encourage parents faced with difficult child-rearing decisions.
Praise For Why Children Matter…
Sr. Carol Keehan, president/CEO, Catholic Health Association


Every book Johann Christoph Arnold writes is a masterpiece. But he has outdone himself in this new one. We must take to heart the lessons offered in this great book and do all we can to assure that we treasure each child.


Tim Costello, CEO, World Vision Australia


The novel aspect of Jesus' ministry was how he elevated children. Indeed, the strongest language Jesus used was toward anyone that hurt a child. I lead World Vision Australia, a child-focused agency, and this book has nourished my priorities. A wonderful contribution.