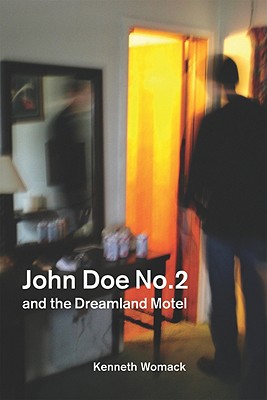 John Doe No. 2 and the Dreamland Motel (Paperback)
Switchgrass Books, 9780875806402, 236pp.
Publication Date: October 1, 2010
* Individual store prices may vary.
Description
On April 19, 1995, a truck bomb exploded just outside of Oklahoma City's Murrah Federal Building, killing 168 people. Within a matter of hours, the FBI launched the largest manhunt in U.S. history, identifying the suspects as Timothy James McVeigh and John Doe No. 2, a stocky twentysomething with a distinctive tattoo on his left arm. Eventually the FBI retracted the elusive mystery man as a bombing suspect altogether, proclaiming that McVeigh had acted alone and that John Doe No. 2 was the by-product of unreliable eyewitness testimony in the wake of the attack.
Womack recreates the events that led up to this fateful day from the perspective of John Doe No. 2—or JD, as he is referred to in the book. With his ironic and curiously detached persona, JD narrates—from a second-person point of view—his secret life with McVeigh, Terry Nichols, and others in America's militia culture as McVeigh and JD crisscross the Midwest in McVeigh's beloved Chevy Geo Spectrum.
 John Doe No. 2 and the Dreamland Motel is the tragicomic account of McVeigh's last desperate months of freedom, as he prepared to unleash one ofthe deadliest acts of domestic terrorism in the nation's history. Womack's novel traces one man's downward spiral toward the act of evil that will brand his name in infamy and another's desperate hope to save his friend's soul before it's too late.
About the Author
Kenneth Womack is Professor of English and Associate Dean for Academic Affairs at Penn State University's Altoona College. He is the author of numerous works of nonfiction, including Long and Winding Roads: The Evolving Artistry of the Beatles.
Praise For John Doe No. 2 and the Dreamland Motel…
"A bold attempt to inhabit the mind of an individual whose very existence remains in dispute, and in doing so Womack makes this phantom figure seem remarkably real. This is the power of good fiction, of course, and Womack pulls it off spectacularly, mixing historical detail of the 1995 Murrah Building bombing in Oklahoma City and of domestic terrorist Timothy McVeigh with vividly imagined details of John Doe's possible unwilling involvement."—Dinty W. Moore, author of Between Panic & Desire
"An engaging read. Addresses issues of domestic terrorism that are still significant today in the national debate. The suspense is sustained throughout the narrative. Womack's novel leaves us with the poignantly uneasy reminder that it is not that hard to become a fallen Quaker, or fallen war hero."—Ray Petersen, author of Cowkind and the editor of Drummed Out