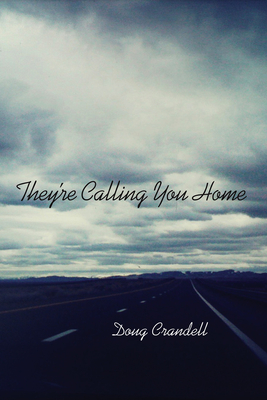 They're Calling You Home (Paperback)
Switchgrass Books, 9780875806761, 199pp.
Publication Date: June 15, 2012
* Individual store prices may vary.
Description
Doug Crandell is a maestro in multiple genres: the author of critically-acclaimed true crime books, devilishly charming memoirs, and tragicomic works of fiction about small-town life that are leavened in equal measure with poignancy and humor.
Enter They're Calling You Home, Crandell's latest novel. This is the story of Gabriel Burke, a writer who is alienated from everyone he loves for exposing a discomforting family secret in a bestselling memoir. Divorced from his wife, estranged from his daughter, and loathed by his alcoholic brother, Burke must confront all of them when he returns to his hometown in Smallwood, Indiana to chronicle the story of a gruesome mass murder there.
Thus begins this intricately woven tale of redemption and forgiveness, of men paying the wages of masculinity, of sons coming to grips with the sins of their fathers, and of one writer grappling with the burdens of journalistic integrity. Throughout this deftly crafted work, secrets present a hall of mirrors through which Burke must constantly navigate: the secret of his father's sex crimes, the furtive steps his family takes to deny them, and the surreptitious efforts of State and local officials as they try and cover up the murder case he's investigating. Part road trip, part who-dunnit, part voyage of self discovery, Crandell's moving novel is ultimately the story of a journey in which the only possible destination is its starting point—home.
About the Author
Doug Crandell is the critically acclaimed author of two novels, two memoirs, and one true crime book. Originally from Indiana, he now lives in Douglasville, Georgia.