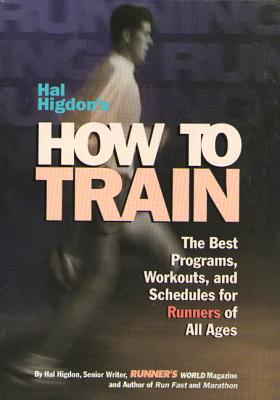 Hal Higdon's How to Train
The Best Programs, Workouts, And Schedules For Runners Of All Ages
Paperback

* Individual store prices may vary.
Description
The Fast Path To Running Success

If you have a running goal, How to Train can help you achieve it-- faster, easier, smarter. Drawing on the collective wisdom of the world's top coaches, trainers, and athletes, Hal Higdon provides time-tested programs and workouts for all levels of runners with every conceivable goal. Featuring more than 100 charts and schedules to conquer any running challenge, How to Train is an indispensable reference that you will use for as long as you own running shoes.

Some of what you'll find inside:

* A 35-day program to get you started
* Fitness walking and racewalking schedules
* 5-K routines for the first-timer or more advanced runner
* Greg Meyer's program for the 25-K
* Running schedules exclusively for women
* How to compete in marathons just weeks apart
* Vern Gambetta's strength-training routine
* Routines for coming back from injuries
* Benji Durden's 84-week schedule for advanced marathoners
* Ultramarathon schedules up to 100-K
* The latest methods and workouts for aquarunning
* A triple-threat program for the triathlon
* Workouts for track, summer cross-country, and girls' cross country
* A fun program to get children involved in running
* Tips on how to run in hot and cold weather
Rodale Books, 9780875963525, 224pp.
Publication Date: September 15, 1997
About the Author
Hal Higdon is among the most respected and widely read writers in the world of running. A Senior Writer for Runner's World magazine, he is the author of 30 books, including Run Fast and Marathon. He has been a runner for more than 40 years and has completed more than 100 marathons.
or
Not Currently Available for Direct Purchase