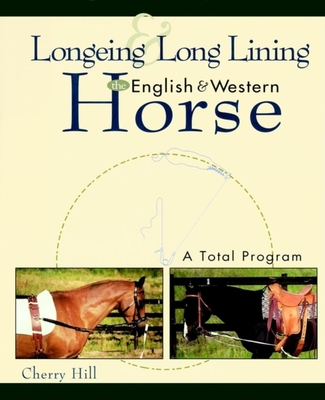 Longeing and Long Lining, the English and Western Horse (Hardcover)
A Total Program
Howell (TP), 9780876050804, 228pp.
Publication Date: December 1, 1998
* Individual store prices may vary.
Description
The Howell Equestrian Library is a distinguished collection of books on all aspects of horsemanship and horsemastership. The nearly fifty books in print offer readers in all disciplines and at all levels of competition sound instruction and guidance by some of the most celebrated riders, trainers, judges, and veterinarians in the horse world today. Whether your interest is dressage, show jumping, or western riding, or whether it is breeding, grooming, or health care, Howell has a book to answer your needs. Get to know all the books in the Howell Equestrian Library; many are modern-day classics and have achieved the status of authoritative references in the estimation of those who ride, train, and care for horses.
The Howell Equestrian Library.
About the Author
Cherry Hill has been training young horses for over thirty years. During ten years of instructing university horse training classes, she formulated the ground training program outlined in this book. She is the author of eighteen books on horse training, riding, and care, and in addition is a judge for several breed organizations. She and her husband, Richard Klimesh, live in Colorado with their seven horses, two dogs, and two cats.