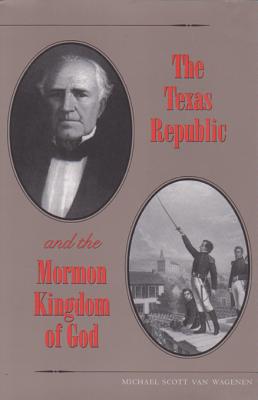 The Texas Republic (Paperback)
A Social and Economic History (Fred H. and Ella Mae Moore Texas History Reprint Series #22)
Texas State Historical Assn, 9780876112205, 360pp.
Publication Date: January 7, 2006
* Individual store prices may vary.
Description
In 1946 historian William Ransom Hogan, then a professor at the University of Oklahoma, published The Texas Republic: A Social and Economic History. The book became an instant classic of Texas historical literature. In an era when scholarly writing on Texas history still gave disproportionate emphasis to military and political history and "great men," this book emphasized the lives of ordinary people as well as of the legendary figures of the Republic period.
Hogan knew how to be a "revisionist" in the best sense of the term, offering up fresh interpretations that, as he put it, challenged the "pleasant myth" of "heroic" Texas history. Yet he also managed to balance his revisionism with an acknowledgment that the Republic era did indeed embody much that was heroic, even legendary.
Naturally The Texas Republic is a product of its time. If written today, it would undoubtedly pay more attention to African Americans and Tejanos, for example. But whatever shortcomings the book may have in the eyes of modern readers, even those shortcomings make the book valuable in the college classroom, because they serve as important points of discussion for students and professors.
About the Author
GREGG CANTRELL holds the Erma and Ralph Lowe Chair in Texas History at Texas Christian University and is the author of Stephen F. Austin, Empresario of Texas among many other books.
or
Not Currently Available for Direct Purchase