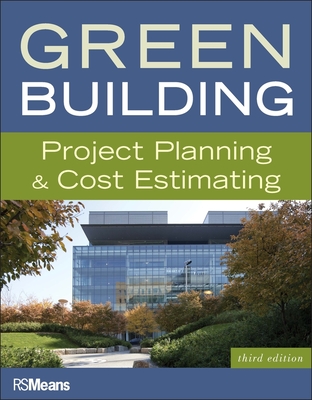 Green Building (Paperback)
Project Planning & Cost Estimating (Means Green Building: Project Planning & Cost Estimating)
Rsmeans, 9780876292617, 456pp.
Publication Date: November 11, 2010
* Individual store prices may vary.
Description
A unique cost reference, updated and expanded, for architects, engineers, contractors, building owners, and managers
Green building is no longer a trend. Since the publication of the widely read first edition of this book, green building has become a major advancement in design and construction. Building codes and standards have adopted much stricter energy efficiencies. Businesses, institutions, and communities have discovered huge savings, along with health and marketing advantages, in sustainable building. Private facilities, as well as public buildings for Federal, state, and local governments are increasingly required to design and build sustainably in both new construction and renovation.
This Third Edition has been updated with the latest in green building tech-nologies, design concepts, standards, and costs. The chapters, case studies, and resources give you practical guidance on green building, including the latest on:
Green building approaches, materials, rating systems, standards, and guidelines

Energy efficiencies, implementing energy modeling tools

Designing and specifying, as well as commissioning, green building projects

Often-specified products and materials, as well as a sample spec

Goals and techniques for health, comfort, and productivity

Evaluating the cost versus value of green products over their life cycle

Low-cost green strategies, and special economic incentives and funding

Building deconstruction and cost considerations
With a new chapter on greening of commercial real estate, this reference is a one-stop resource for the latest in green building approaches and implementation.
The contributors, all prominent leaders in green building, include:
Mark Kalin, FAIA, FCSI, author of the original GreenSpec

Andy Walker, Ph.D., PE, senior engineer with NREL

Joseph Macaluso, AACE, certified cost consultant
About the Author
RSMeans is North America's leading supplier of construction cost information. A product line of Reed Construction Data, RSMeans provides accurate and up-to-date cost information that helps owners, developers, architects, engineers, contractors, and others to carefully and precisely project and control the cost of both new building construction and renovation projects. In addition to its collection of annual construction cost data books, RSMeans also offers construction estimating and facilities management seminars, electronic cost databases and software, reference books, and consulting services.