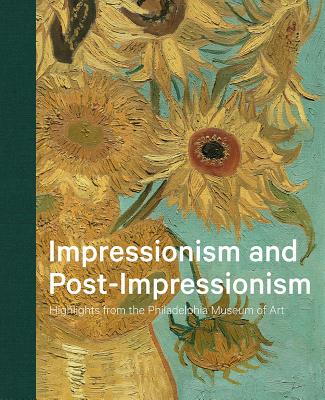 Impressionism and Post-Impressionism
Highlights from the Philadelphia Museum of Art
Hardcover

* Individual store prices may vary.
Description
An engaging and beautifully illustrated overview of one of the finest Impressionist and Post-Impressionist collections in the United States 

Featuring 90 highlights from the Philadelphia Museum of Art's stellar collection of Impressionist and Post-Impressionist art, this handsome volume includes iconic works such as Paul Cézanne's Large Bathers, Vincent van Gogh's Sunflowers, Edgar Degas's Interior, Édouard Manet's Le Bon Bock, Toulouse-Lautrec's At the Moulin Rouge, and Pierre-Auguste Renoir's Great Bathers.Providing a rich and encompassing view of the artists and the innovative works they created, the entries consider both the experimental techniques employed in the paintings, sculptures, prints, and drawings, as well as how these objects functioned within the contexts of the art market, social history, and politics. An introductory essay examines the circumstances and individuals—including Mary Cassatt's brother, the Philadelphia railroad executive Alexander J. Cassatt—that led to the formation of one of the most distinguished Impressionist and Post-Impressionist collections in the United States.
Yale University Press, 9780876332894, 216pp.
Publication Date: May 21, 2019
About the Author
Jennifer A. Thompson is the Gloria and Jack Drosdick Curator of European Painting and Sculpture and curator of the John G. Johnson Collection, Joseph J. Rishel is curator emeritus, and Eileen Owens is research assistant, all at the Philadelphia Museum of Art.
or
Not Currently Available for Direct Purchase