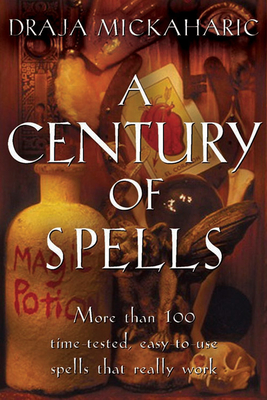 A Century of Spells (Paperback)
More than 100 Time-tested, Easy-to-Use Spells that Really Work
Weiser Books, 9780877286479, 160pp.
Publication Date: September 15, 2001
* Individual store prices may vary.
Description
Written as a practical introduction to natural magic, this workbook serves as a practical reference for the practicing magician. It contains over 100 useful spells from a wide variety of magical traditions from all over the world. The clear, complete instructions detail how to make and work with water spells, baths, sprinkles, incense, oils, and herbs. Also included are spoken spells, and written spells passed down to and developed by the author.
About the Author
Draja Mickaharic was born in Bosnia and has been practicing magic in the U.S. for more than 45 years. He is the author of A Century of Spells and The Practice of Magic. He lives in Philadelphia.